The Blended trailer has premiered and it features the third pairing of Adam Sandler and Drew Barrymore.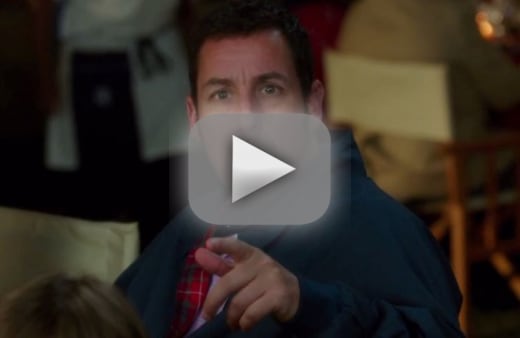 After their triumphant turns in The Wedding Singer and Fifty First Dates, the pair reunite as single parents each raising children and doing the best they can.
When they meet on a blind date set up by mutual friends that goes disastrously wrong, they agree to never see each other again.
In theory, that sounds perfect.  
But, then the two wind up on the same African vacation and the resort has mistakenly booked them in the same room. Wonder how that's going to work out? Given Sandler and Barrymore's keen comic (and romantic) chemistry in the past -- we think quite nicely, thank you.
Look for Blended in theaters May 23. It also stars Joel McHale, Wendi McLendon-Covey, Kevin Nealon and Terry Crews as you've never seen him before.
Why not head back to the first pairing of Barrymore and Sandler, relive the magic and watch The Wedding Singer online.