Captain America: The Winter Soldier Sets April Record
by Joel D Amos at . Updated at . Comments
The numbers are in. And Captain America: The Winter Soldier is not just a blockbuster, it is a record-setter. The sequel to Captain America: The First Avenger banked $96.2 million and easily won the weekend box office.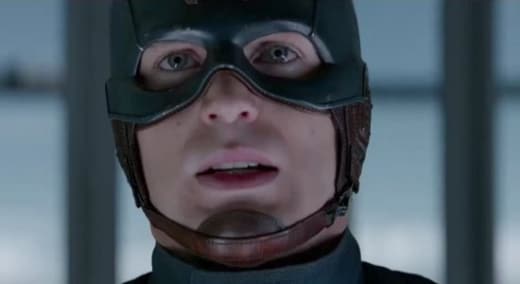 Captain America: The Winter Soldier bested the previous April record holder, Fast Five, which made $86.1 million back in 2011. It was also the fifth highest Marvel movie opening ever.
Second place belonged to last week's champ, Noah, which added another $17 million to its haul -- bringing its total to $72.3 million. Third place found another former number one, Divergent, continuing to pack in the audiences in its third week of release. Divergent made $13 million, bringing its total to $114 million.
Fourth place saw God's Not Dead score $7.7 million. And Wes Anderson is finding his most profitable effort closing out the top five. The Grand Budapest Hotel earned $6.3 million for a total of $33.4 million in five weeks of release.
Box office top 10:
1. Captain America: The Winter Soldier, $96.2 million
2. Noah, $17 million
3. Divergent, $13 million
4. God's Not Dead, $7.7 million
5. The Grand Budapest Hotel, $6.3 million
6. Muppets Most Wanted, $6.28 million
7. Mr. Peabody & Sherman, $5.3 million
8. Sabotage, $1.9 million
9. Need for Speed, $1.83 million
10. Non-Stop, $1.82 million