Dawn of the Planet of the Apes: Gary Oldman on How Movie "Changed the Game"
by Joel D Amos at . Updated at . Comments
Gary Oldman descended on WonderCon this past weekend and Movie Fanatic was able to join in as he dished about his upcoming role in Dawn of the Planet of the Apes as well as what fans can expect from the picture itself.
"He's a heroic character. He's one of those go-to guys. That was part of the appeal," Oldman said. "And (director) Matt Reeves was the clincher because his energy and enthusiasm for it comes through. He's changed the game on it. He's taken 3D motion capture to locations."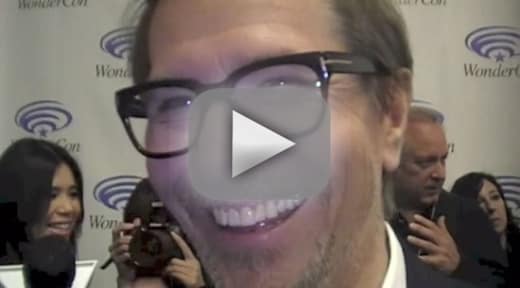 Oldman portrays the leader of the surviving humans who have managed to build themselves a somewhat secure home behind some seriously tall walls in what is left of San Francisco. Oldman's Dreyfus is also quite anti-ape as he has let his people think that it is the simians who are responsible for the virus that has all but obliterated mankind.
As you can see from his bit in the Dawn of the Planet of the Apes trailer, he firmly believes that the best apes are dead apes.
This goes against what Jason Clarke and Keri Russell's characters believe. They see something in these evolved apes that humans can work with. Given the title, we're guessing Oldman's character is onto something.
But, Oldman tells us in the video interview above, perhaps it is a case of the chicken and the egg. Is it Oldman's insistence on destroying apes that led to the titular rulers of the planet? Or, is it the other way around?
Answers arrive when Dawn of the Planet of the Apes arrives July 11. Get ready for the big sequel and watch Rise of the Planet of the Apes online.
And when it comes to whether there will be a sequel to this sequel? "Oh, there will be a sequel," Oldman said and laughed.