Fast and Furious 7 Resumes Production: James Wan Posts Photo
by Joel D Amos at . Updated at . Comments
After taking months off since the tragic Paul Walker death, Fast and Furious 7 is back shooting full time.
Director James Wan took to his Instagram account to post a photo for the millions of Fast and Furious fans eager for the series to continue. The photo below has us thinking what directors call out to start shooting a scene, and it also simultaneously fits the description of the franchise as a whole... "Action!"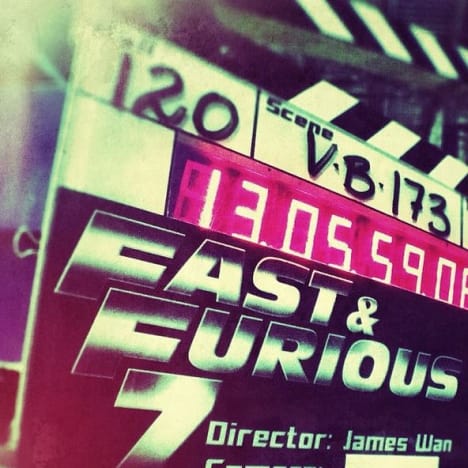 Since Walker's tragic death in November, the Fast and Furious 7 production has been shut down.
Various thoughts emerged about how to handle Walker's character. Some thought for a while that filmmakers would "retire Brian O'Connor," while others had Paul Walker's brother stepping in to shoot scenes in his place.
Now we know that between four body doubles and CGI utilizing what Walker had already shot, his character will complete this movie. Where we go from there is still to be decided.
But, the important thing is that the film series that Walker loved is continuing. It's easy to feel how much he will be missed when we watch Fast and Furious 6 online.