When that Gone Girl trailer landed last week, the Ben Affleck-starring thriller's tease sent hearts racing in anticipation for the October release. The author of the book that the David Fincher (one of our 17 directors who continually deliver) film is based on was brought on to write the screenplay and has famously re-written the third act to make it a more effective story for film.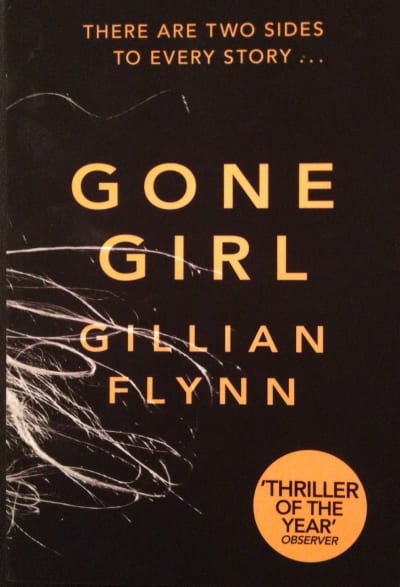 Gillian Flynn penned the novel and it quickly went to the top of the New York Times Bestseller list where it spent 79 consecutive weeks at the number one spot. Reese Witherspoon secured the rights to the film, cast Affleck, hired Fincher and the rest is about to be history.
But, one thing changed… Fincher asked Flynn to alter the ending to her book. In the process, the author essentially added a third act and turned her book into what would be the first two acts of the movie.
Flynn talked to GMA and admitted that, forget the movie buzz, even the success of the book itself was a shock. "It was really wild because, first of all, the book did better than anyone thought, so it became this kind of cool thing. And I was like, 'Oh, well, that's great. That's enough,'" Flynn said.
Then one of Hollywood's biggest stars in Witherspoon came calling, herself completely taken with the power of the story of a man who is perceived to have the ideal marriage, then becomes the number one suspect in his wife's disappearance and suspected murder.
When it comes to re-working the end, she is pretty tight-lipped. After all, she wants you to see the movie and be shocked at its twists and turns. "I cannot give away the ending of the movie," Flynn said. Although she promises that since she is still firmly in control of the story audiences will see, fans should be confident.
"I wrote the screenplay, so it was in good hands. People, I think, were kind of worried that it would turn into, you know, a musical or something -- the feel-good hit of the summer. And it's not that."