Goonies 2: Richard Donner Says It Was Spielberg's Idea!
by Joel D Amos at . Updated at . Comments
The Goonies director Richard Donner made news recently with his announcement that a Goonies sequel was in its infancy of getting made. Now, he's updating it and it truly appears this thing is moving forward. "Hopefully we're going to get this done," Donner said to TMZ. "Period."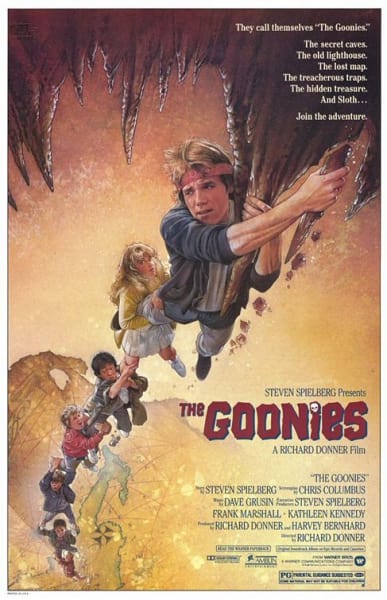 See, when Steven Spielberg (the first film's producer and second unit director) wants something -- it tends to happen.
When Donner was asked if Spielberg was back and involved, Donner simply replied, "Of course."
In fact, it appears from the interview that it was Spielberg's idea to even have a follow-up. "Steven came up with the idea of doing a sequel after 30 years. You don't do it without him. We've been trying for a while," Donner said.
"Then he came up with a storyline and he's right on."
Donner was then asked if any of the original cast who uttered those timeless The Goonies quotes had been contacted or if he thought they would return, including Josh Brolin. "If they had any sense, they will," he added.
Stay tuned, and until then watch The Goonies online!