Island of Lemurs Madagascar Exclusive: Morgan Freeman On Why He Narrates
by Joel D Amos at . Updated at . Comments
Morgan Freeman has found equal success as a narrator for astounding nature movies (March of the Penguins, Born to be Wild) as he has for his acting work (check out his best in the slideshow below).
Movie Fanatic caught up with Freeman for an exclusive video interview to talk about his dulcet tones contributing to the narrating duties of his latest nature film, Island of Lemurs: Madagascar.
Freeman tells us how his participation came to be and after doing several of these films, whether the plight of these creatures featured in these documentaries weighs on him or motivates the Oscar winner to do more -- all in an effort to further educate the public as to how humankind's actions are threatening life for so many innocent creatures.  
Island of Lemurs: Madagascar follows the story of Madagascar's lemurs and their million years in the making tale. It is a fascinating look at a species that only lives on that one island and how man's further expansion is threatening their existence.
"I feel we have to do more to get the word out to somehow make some sort of difference, some sort of change," Freeman said. "And that is really hard to do."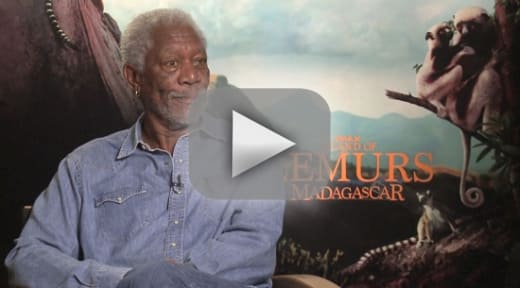 Check out the Island of Lemurs: Madagascar trailer and run -- don't walk -- to see the film when it lands in IMAX theaters April 4.