Jerry Bruckheimer Updates Beverly Hills Cop 4 and Pirates of the Caribbean 5
by Joel D Amos at . Updated at . Comments
When Jerry Bruckheimer signed a new deal with Paramount earlier this year, he said that making Beverly Hills Cop 4 would be a top priority. In a conversation with The Hollywood Reporter, Bruckheimer updated that project, as well as gave us the status on Pirates of the Caribbean 5.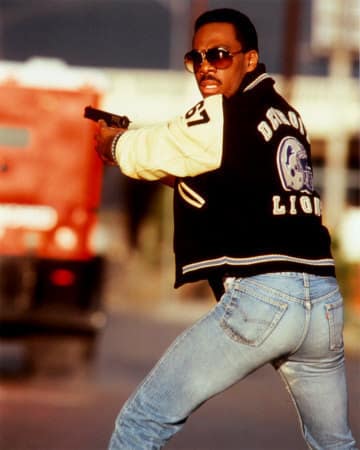 Pirates of the Caribbean: Dead Men Tell No Tales was delayed a bit from its original release date of July 10, 2015 to give directors Joachim Rønning and Espen Sandberg more time to work on the script. In an ideal world, Bruckheimer is planning to "get that going by this fall or end of the year."
That means that July 2015 release date is still possible for the Disney picture.
Now, what about his effort with Paramount, that fourth Beverly Hills Cop?
For one, Eddie Murphy will be back as Axel Foley and it sounds like he'll be straddling the two worlds he inhabited in the first Beverly Hills Cop. "We're going to take Eddie back to Detroit. He's going to be in Beverly Hills," Bruckheimer said.
"So we're going to have some fun with him."  
Our takeaway from all this? That both films will start shooting this year! 
While we wait, let's remind ourselves of Eddie Murphy's brilliance and watch Beverly Hills Cop online.