In a move that truly should surprise no one, it was announced today by the Warner Bros. president of worldwide production -- Greg Silverman -- that Zack Snyder has officially been tapped to direct the Justice League movie.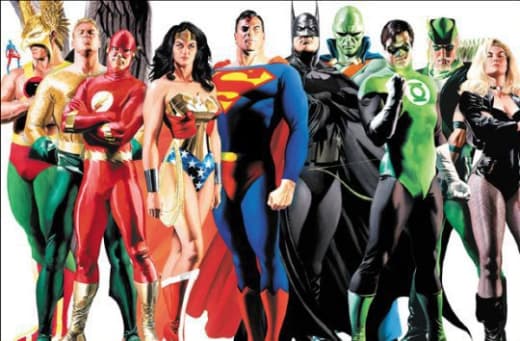 What, honestly, is surprising is that there will be a Justice League movie.
It seemed like a pipe dream for DC Comics fans that the idea of a The Avengers- type film for their favorite DC Comics superheroes would ever happen. The idea that Superman, Batman, Wonder Woman, Flash, Green Lantern, Aquaman and more would fight together had for years appeared like something that would never come together.
Now that it is announced -- there's no going back!
The fact that Snyder is directing it -- now that is hardly a shocker given that he helmed Man of Steel, and its sequel (currently called Batman vs. Superman) features Superman, Ben Affleck as Batman, Gal Gadot as Wonder Woman and the recently announced casting of Ray Fisher as Cyborg. We actually wondered with the latter news if in fact Batman vs. Superman would be a Justice League movie.
It is official that Snyder is directing Justice League, but not necessarily the type of news that one would describe as shocking!
Now, we get it how all these heroes are getting put into the Man of Steel sequel.
We're guessing many of these heroes will make an appearance in Batman vs. Superman and that this Man of Steel sequel will clearly be a set-up for Justice League.
There is no script. There is no release date, only this quote in the Wall Street Journal from Silverman. "It will be a further expansion of this universe. Superman vs. Batman will lead into Justice League," he said.
As we get ready for Snyder's next film, watch Man of Steel online to get an idea of where he's been before we see where he's going.