Paranormal Activity The Marked Ones DVD Review: Spin-Off Terrifies
by Joel D Amos at . Updated at . Comments
Filmmakers behind the successful horror franchise Paranormal Activity took a chance with making a spin-off. But, by centering Paranormal Activity: The Marked Ones on Latino characters, they achieved two things successfully.
One, they rewarded a fan base that has been beyond passionate about the film series since the first scare-fest. And two, they have effectively broadened the world of Paranormal Activity in that it shows that the horror is being experienced not just by one family and those near that family!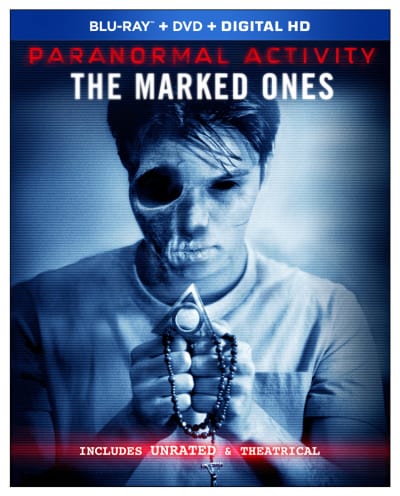 Paranormal Activity: The Marked Ones is out now on DVD, Blu-Ray and digital download, and for fans of the series, you'll want to see it again before Paranormal Activity 5 hits theaters this October. And if you missed it during its January release, you must check it out on home video because it's just that good and also, it is integral to the entire mythology of the series.
For 17-year-old Jesse, it has been hard not to hear the terror coming from his next door neighbor's apartment. Seeking to document it, he grabs his camera and heads over there to find out what's what! Guess what, Jesse? You're now "marked."
As teased in the Paranormal Activity: The Marked Ones trailer, filmmakers have brilliantly used all sorts of supernatural elements from the Latino community that greatly enrich the world of Paranormal Activity. And as such, where they go from here is utterly terrifying and thrilling at the same time. And through the new stars of the series -- Jorge Diaz, Andrew Jacobs and Gabrielle Walsh -- one gets a deeper understanding of this horror.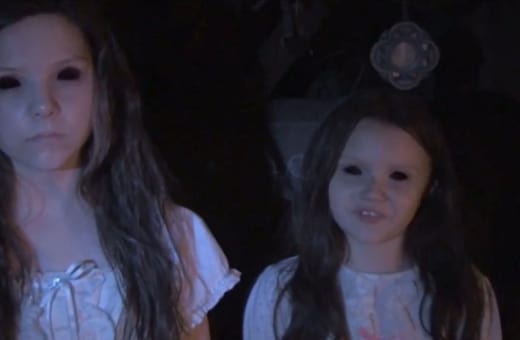 The Paranormal Activity: The Marked Ones home video release features the unrated version that amps up the scares exponentially. We recommend, if you haven't seen it yet, witnessing the unrated version. Why scare yourself less? That's what these movies are all about! The release also contains the theatrical version.
The bonus features really just contain one feature: Found Footage.
It may seem like a strange bonus feature to have found footage on a found footage film. But, what is so fascinating is that these scenes that are captured by the cameras of those involved in this horror story are not contained in either the theatrical or the unrated cuts of the film. In a way, it's a fantastic means for going deeper into the terror, and for fans of Paranormal Activity, there is no greater gift than more found footage. 
Can't wait to witness the horror? Watch Paranormal Activity: The Marked Ones online!