Philomena is an astounding true story about a woman who was forced to give up her baby while residing in a Catholic nun-run home when she was just a teenager. Judi Dench plays Philomena and our story finds her 50 years later, doing her best to track down the son she has spent decades trying to find. The Oscar-nominated film is out now on DVD, Blu-Ray and digital download and if you missed it in theaters, it is an absolute must-see.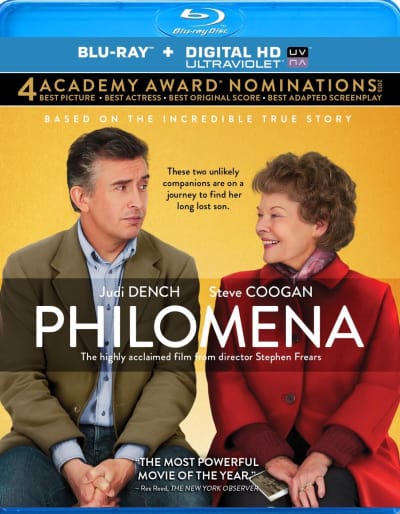 Dench's Philomena gets help in the form of Steven Coogan (who also co-wrote the screenplay with Jeff Pope.). He's a journalist coming off a political scandal as the press rep for the British government and in great need of a feel good story to re-launch his writing career. He and Philomena are the most odd of pairs, but together this road trip movie shows that even the most different of souls can find great comfort and joy in one another.
As teased in the Philomena trailer, Coogan and Dench truly hit high gear when the duo head to America as they have a lead that her son may be in the United States. Witnessing Dench play Philomena as she experiences the joys of hotel movies and room service is something to behold.
As our theatrical Philomena review stated, this is about as perfect a movie as they come. Dench and Coogan are impeccably cast together and are one of the greatest movie pairs that graced movie screens in all of 2013. It is a powerful and moving story that will have you thinking about it months after the credits roll.
The Philomena DVD and Blu-Ray features are not too extravagant, but fitting for the small but touching film.
A Conversation with Judi Dench is something we would always welcome, and for a film such as this that is so deeply personal, it is a fascinating chat with an acting icon of stage, TV and screen. The Real Philomena Lee featurette is a perfect follow-up to the Dench feature as it is a priceless look at the real woman who talks about her journey.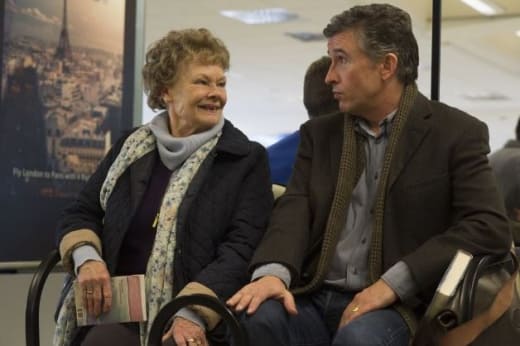 And lastly, after witnessing the film in its entirety, be sure to check out the bonus feature that is the feature commentary with the film's writers, Coogan and Pope. It is moving, just like the film itself. 
We have the home video for you right now! Watch Philomena online!