The Amazing Spider-Man 2 Opens Overseas: How's It Doing?
by Joel D Amos at . Updated at . Comments
It seems to be a trend of late for superhero movies to open overseas before we get to see the heroe's latest adventure in the land where they were born. The latest is The Amazing Spider-Man 2, which opened this past weekend in several countries, including the UK and Mexico. So, how'd it do?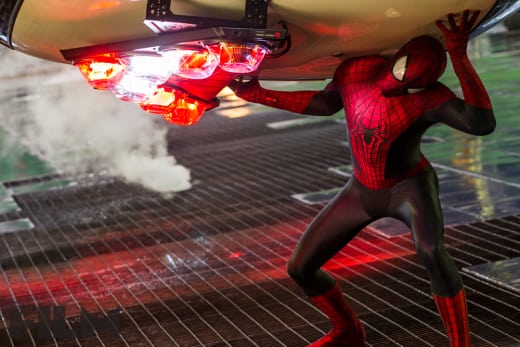 So far, Marc Webb's sequel to The Amazing Spider-Man has made $47 million in 14 countries. The first film arrived over the competitive July 3 holiday weekend in 2012 and banked a total of $752 million before it was done.
Considering The Amazing Spider-Man 2 is having a "soft" opening overseas, we'd say that the idea to put three villains in this latest chapter is boding well for Webb.
We have to wait to see it here in America on May 2. Check out our reaction to The Amazing Spider-Man 2 footage and be sure to check out the latest The Amazing Spider-Man 2 trailer while we wait for the webbed wonder to open here in the States. 
And why not go back to the beginning and see how it all started for Webb and watch The Amazing Spider-Man online.