The Equalizer Poster: Denzel Washington Leaves Long Shadow
by Joel D Amos at . Updated at . Comments
The first poster for The Equalizer has arrived from Sony and it features star Denzel Washington walking tall and leaving a long shadow!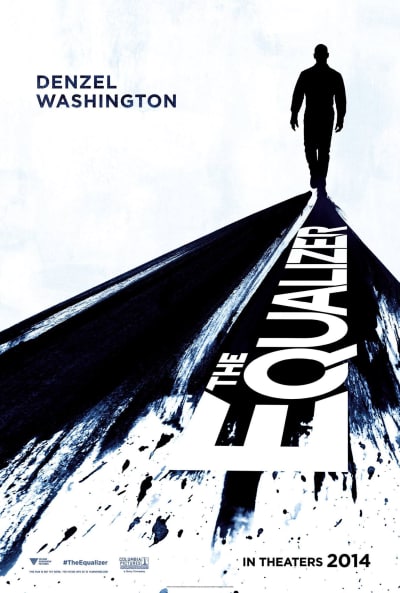 The film is based on the hit 1980s TV show and is from Antoine Fuqua (Olympus Has Fallen). It is a reunion of Fuqua and Washington who combined to give us those incredible Training Day quotes that would add up to an Oscar for Washington!
In The Equalizer, Washington is McCall -- who is a former special ops commando who had to fake his own death in order to live a life of peace that he always dreamed of.
He is forced out of his quiet confines when he rescues a girl (Chloe Moretz). That noble effort will put him in the crosshairs of the Russian mafia and you know that will not resolve itself quietly.
The Equalizer lands September 26 and also stars Bill Pullman and another Oscar winner in Melissa Leo.
Let's go back and witness the power of the last collaboration between Fuqua and Washington and watch Training Day online.