The Goonies 2: Richard Donner Says "We're Doing a Sequel"
by Joel D Amos at . Updated at . Comments
Fans of the 1985 classic The Goonies have been clamoring for a sequel for decades now.
They are eager to discover what happened to the crew that included Stef, Mikey, Mouth, Chunk, Brand, Andy and Sloth. Director Richard Donner has uttered the words that will set off Goonies celebrations across the globe.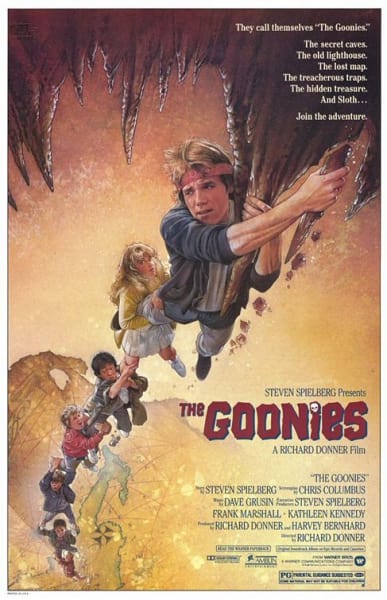 When asked whether he would ever do a sequel to a comic book film, he said, "If you call Goonies a comic book, we're doing a sequel."
The original cast is eager to return -- look for The Lord of the Rings star Sean Astin to return, and you know that Corey Feldman will return. Chances are good that Martha Plimpton will be back, but will Josh Brolin?
Donner directed the film that gave us these fantastic The Goonies quotes, and it was produced by Steven Spielberg.
Remind yourself why the film was such a revered flick, and watch The Goonies online.