The Maze Runner Exclusive: Will Poulter Teases What Fans Can Expect
by Joel D Amos at . Updated at . Comments
When it comes to making a popular book leap to the big screen, expectations could not be higher. For The Maze Runner, fans are beyond passionate for the novel and now that it's arriving on the big screen starring Dylan O'Brien and Will Poulter, the stars are keenly aware of the double-edged sword that is having a built-in fan base.
We caught up with Poulter for an exclusive chat at WonderCon and he admitted that having a huge audience ready to watch your movie is great, but that everyone involved in the production keenly knew of their high standards.  
"There are concerns that you're going to disappoint the readership of the original material. That's something that James Dashner (screenwriter) has talked about," Poulter said.
"That's not something they're going to say with this."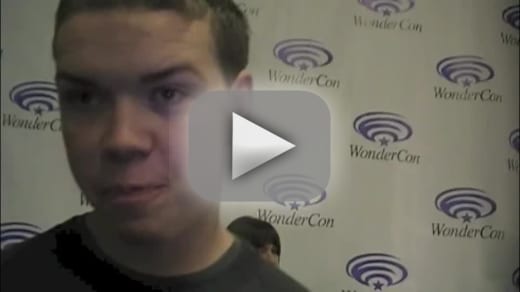 Given what we saw in that first The Maze Runner trailer, we have a feeling fans should be easily pleased. Look for The Maze Runner on September 19. 
Check out the role that won Poulter an MTV Movie Award and watch We're the Millers online!