The Quiet Ones Exclusive Giveaway: Win Amazon Gift Card & Movie Swag!
by Joel D Amos at . Updated at . Comments
The Quiet Ones is set to terrify audiences when it lands in theaters April 25. To celebrate, Movie Fanatic has a The Quiet Ones prize pack for one lucky reader that includes a $25 Amazon gift card, as well as a slew of The Quiet Ones swag, and even a three-pack of horror DVDs.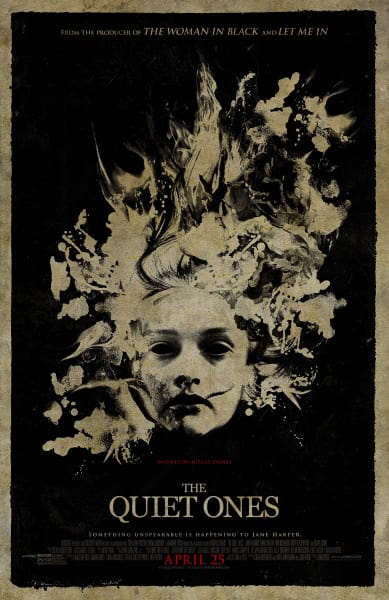 The Quiet Ones follows a professor (Jared Harris), who enlists some of his students (including Catching Fire star Sam Claflin) to help him in an experiment to create a poltergeist.
The film is based on true events and comes from the filmmaking team that gave us Woman in Black (one of our DVDs in the giveaway!).
Our The Quiet Ones giveaway winner will receive:
The Quiet Ones T-shirt
The Quiet Ones Matches
The Quiet Ones Poster (pictured above)
Woman in Black, Let Me In and Horror of Dracula DVDs
$25 Amazon Gift Card
All winners must be in the United States and our contest will run through April 25. So, check out The Quiet Ones trailer, and enter now!
To enter, use the widget below to enter on Facebook or Twitter. There are three unique ways to enter, and by entering all three ways you can increase your chance at winning!