The Secret Life of Walter Mitty Exclusive Giveaway: Win the Blu-Ray!
by Joel D Amos at . Updated at . Comments
Ben Stiller is one talented director, whether it is his work on Reality Bites, The Cable Guy or his impressive turn as director and star of The Secret Life of Walter Mitty.
Movie Fanatic was so blown away by this film, we could not be prouder to be offering one of our lucky readers a chance to own the Blu-Ray/DVD combo pack.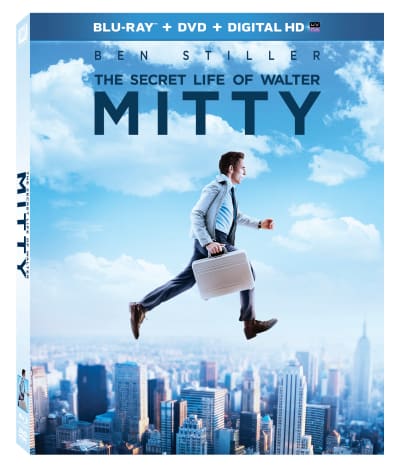 As teased in The Secret Life of Walter Mitty trailer, Stiller stars as a daydreamer who works in the photography department of Life Magazine. He, along with the staff, learn that the print edition will be heading towards its last issue and the entire publication will be going online, full-time.
When it comes to their final issue, the cover will be key. For a magazine that is known for their photography, the photo that adorns the final issue will serve as a reminder of the excellence that is Life Magazine.
There's one problem: Stiller has misplaced the negative from photog Sean Penn!
For this daydreamer who often escapes his mundane life to head into a fantastic world of his imagination, this is his opportunity to track down the photographer who could be at any corner of the globe.
The Secret Life of Walter Mitty lands on DVD, Blu-Ray and digital download April 15, but if you enter now… we'll save our winner a complimentary copy!
To enter, use the widget below to enter on Facebook or Twitter. There are three unique ways to enter, and by entering all three ways you can increase your chance at winning!