Lionsgate and Summit announced today that the final chapter in Veronica Roth's Divergent series will be broken into two films. We can expect Allegiant Part 1 on March 18, 2016 and Allegiant Part 2 on March 24, 2017.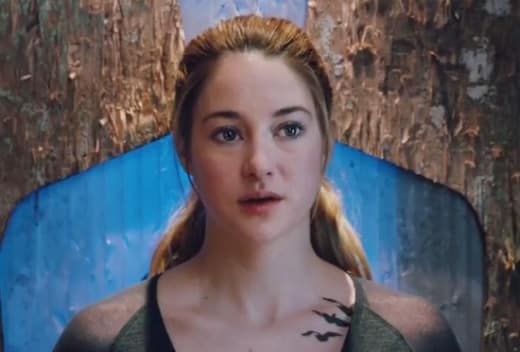 This is hardly a surprise as there are many previous examples to show that this model works on many levels. First, sure, it may seem like a cash grab. But, whether it Breaking Dawn or the third chapter of The Hunger Games, Mockingjay, for audiences to go on this journey to have the culmination of all this drama be forced into a two hour movie is simply silly.
And let's not forget how well it worked for Harry Potter and the Deathly Hallows Part 1 and Part 2!
Clearly Lionsgate Motion Picture Group Co-Chairmen Rob Friedman and Patrick Wachsberger agree.
"Veronica Roth brings her captivating story to a masterful conclusion in Allegiant, a rich, action-packed book with material that is ideally suited to two strong and fulfilling movies," said Friedman and Wachsberger in a joint statement. 
"The storytelling arc and world of the characters lend themselves perfectly to two films, a storytelling strategy that has worked very well for us on the two Twilight Breaking Dawn films and about which we're tremendously enthusiastic for the two upcoming Mockingjay films of The Hunger Games franchise."
By breaking up Allegiant into two parts, the rich and meaty third book by Roth can be given its proper due over the course of two films. There is just too much material in the final chapter of a trilogy to try and break it down into a 120-minute film. It's nice to let the characters and the conclusion breathe a little bit and we commend Lionsgate and Summit Entertainment for making the bold move.