Transcendence Review: Artificial Intelligence Takes Over
by Joel D Amos at . Updated at . Comments
Transcendence joins a list of films that have explored our fascination with the possibility of humans and computers being more connected than just through a keyboard and a mouse. Some have had great success (watch The Matrix online for one example) and others have simply been forgotten.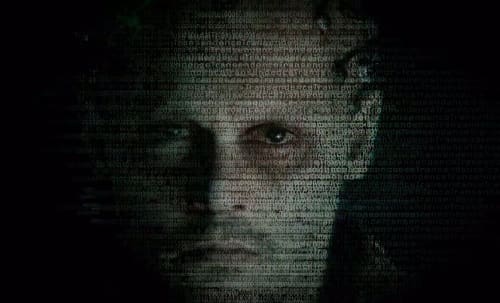 Johnny Depp stars as Will Caster, a scientist at the forefront of the research that is pushing the boundaries of artificial intelligence. He has created a master computer, called PIN, which has the potential to be connected to a human subconscious and become more intelligent than, as Depp says in the Transcendence trailer, the collective of every human that ever existed.
Needless to say, some people have a problem with that possibility. Kate Mara's Bree is one and she and Lucas Haas' James are part of an anti-technology group called RIFT and they do something about it -- shoot Caster with a tainted bullet that sends him on a relatively painful journey into death.
What's a guy to do? Well, Depp convinces his wife (Rebecca Hall) and scientific colleague (Paul Bettany) to upload his subconscious as he dies to PIN. What better way to see if this human-computer artificial intelligence theory works?
Oh, it works. And it works too well. Caster becomes supremely powerful -- the world is at his mercy and it is riveting to witness.
Transcendence is directed by first-time helmer Wally Pfister and he does masterful things with the story by screenwriter Jack Paglen. Pfister is a visual storyteller if there ever was one. After all, he cut his teeth as a cinematographer for Christopher Nolan among others. And that science meets thriller aspect fits his talents well.
Unfortunately, not all the pieces come together as we hoped they would. Depp is the star here, but in many ways this is Hall's movie. Depp spends much of the film seen as a head-shaven avatar inside a computer screen. The actor is supremely talented, but there is only so much he can do with what he is given.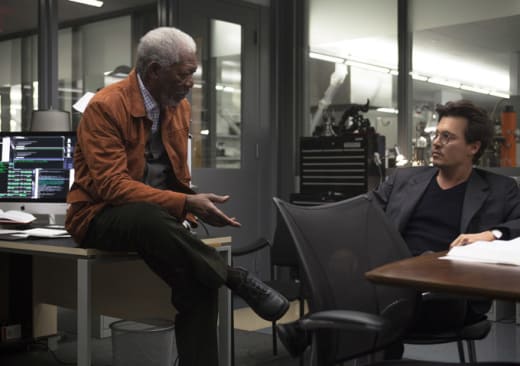 The film is a marvel to look at. And its messages are powerful, timely and profound. The cast is top notch and they too do much with what they can. Morgan Freeman, Bettany, Cillian Murphy, Hall and Mara are all outstanding. It is a stellar cast and that is shown in how they elevate average material that is the script by Paglen. There are just too many moving parts and some of it simply does not add up.
Overall, our Transcendence review finds that the film is important and often powerful. Even if it isn't greater than the sum of all its parts, the pieces are worth a solid look.