The weekend movie preview features five new films, all trying to topple the mighty Captain America: The Winter Soldier which is going for a three-peat atop the box office charts. 
We've got a sci-fi thriller starring Johnny Depp (Transcendence), a dance comedy starring Nick Frost (Cuban Fury), a horror spoof (A Haunted House 2) and a true story about faith (Heaven Is for Real). And let's not forget Disneynature's Earth Day entry, the astounding Bears.
Which will you see? Let us help you out!
Transcendence: Depp stars as an artificial intelligence scientist on the cusp of combining human and computers in ways we've only dreamed of. When he learns he is going to die, he uploads himself to a supercomputer and the results, well, they're not so good. He kind of tries to take over the world. As we stated in our Transcendence review, the visuals are stunning and the direction is top notch. But, it fails under a weak screenplay that doesn't go far enough. 
Bears: Disneynature does it again in this documentary that follows a bear mama as she tries to raise her two cubs over the most challenging of first years. The film is powerful and beautiful and for Earth Day, we can think of no better present to the world. Our Bears review delves deeper.
A Haunted House 2: Marlon Wayans follows-up his successful A Haunted House with more horror movie spoof moments in A Haunted House 2. This time out, Jaime Pressly joins the cast as his girlfriend and we wish we could say hilarity ensues. There are some humorous moments, as our A Haunted House 2 review points out, but they are few and far between.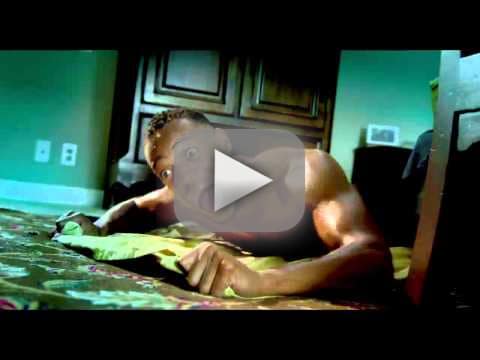 Heaven Is for Real: Greg Kinnear stars as Todd Burpo in this true story of a four-year-old boy who awakes from a life saving surgery to announce he's been to heaven. Faith is challenged and many discussions ensue. The film is based on a popular book by Burpo and unfortunately, fans of the book and those seeking a movie about affirming faith deserve a lot better, as we report in our Heaven Is for Real review.
Cuban Fury: Frost stars as a man who was a salsa champion when he was a teen. He walks away from that life and decades later -- when he finds his new boss (Rashida Jones) likes salsa dancing -- he dusts off his shoes and starts to learn to dance anew. As our Cuban Fury review points out, this film is an utter joy and Frost could not have been better cast.
Feel like staying in this weekend? Several releases have arrived on digital download. Watch Ride Along online or watch The Nut Job online!