This time out in the weekend movie preview, there is an elephant in the room and its name is Captain America.
Captain America: The Winter Soldier arrives on screens and it is the first Cap adventure since he helped save New York in The Avengers. Scarlett Johansson comes with Cap from The Avengers and plays a huge part in the story, but that is not Johansson's only movie this weekend. 
She also stars in Under the Skin. And there is a third film out, the Morgan Freeman-narrated nature IMAX doc, Island of Lemurs: Madagascar. 
Captain America The Winter Soldier: Right off the bat, as we stated in our Captain America: The Winter Soldier review, this is the best Marvel Studios movie yet. And yes, that is saying something. S.H.I.E.L.D. is under attack and Cap is helped in the save-the-day effort by Johansson's Black Widow and new to the Marvel cinematic universe, Anthony Mackie's the Falcon.
Both are welcome additions to this second solo Cap movie and it simply cooks. The action is astounding. The plot is intense. And it has Robert Redford! Doesn't that say something about how far comic book movies have come? 
Island of Lemurs Madagascar: Freeman narrates his second nature doc in a row for the filmmakers behind Born to be Wild. This time out the spotlight is on the lemurs of Madagascar. They are endangered, and this 40-minute IMAX spectacle takes us inside their world. As our Island of Lemurs: Madagascar review reported, it is astounding how powerful this film is, all while being supremely entertaining.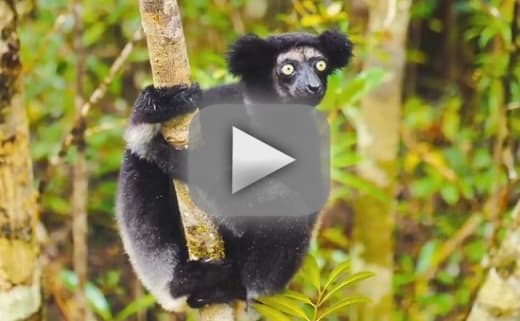 Under the Skin: Johansson has her second film out this weekend, and Under the Skin could not be more different than the second Captain America movie! She plays a woman who stalks and kills single men with no family or friends. Why? We don't know, which we explore deeper in our Under the Skin review. It's kind of frustrating not knowing why she does what she does, but then again, is there anything that could possibly explain the act of the kill? 
Feel like staying in this weekend? Several fantastic films have landed on digital download that you can witness right now. Watch Anchorman 2 online, watch 47 Ronin online and a classic arrives on hi-def home that can be seen when you watch Fargo online.