There is something about the play Sexual Perversity in Chicago by David Mamet that lends itself to multiple tellings. We first got a taste of it on the big screen in 1986 with the Demi Moore and Rob Lowe starring About Last Night. Now, we've got the Kevin Hart, Regina Hall, Joy Bryant and Michael Ealy starring About Last Night -- out now on DVD, Blu-Ray and digital download.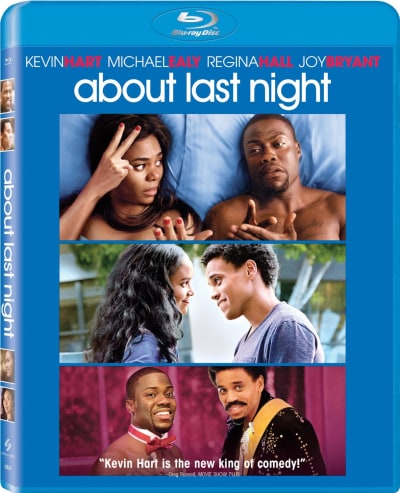 As we stated in our theatrical About Last Night review, this film is truly hilarious, heartfelt and all sorts of perfect for the dating/romance world of today.
It takes place in Los Angeles (moving that action from Chicago in the play and the 1986 movie) and focuses mainly on two couples (Hall and Hart, Ealy and Bryant) as they try to make a "hook-up" into a relationship. The film is smart, funny and oftentimes touching, while featuring a comedian in Hart who has got to be one of the funniest people on the planet right now.
The biggest thing we adore about this film is the chemistry between Hart and Hall. These two need to reteam and add their names to our list of 13 best movie couples who appear in more than one movie together.
And Ealy and Bryant are no slouches either. They manage to pull off the feat of painting a picture of a modern relationship and all its challenges and triumphs. Will they have a happy ending? And if so, how will it look? These are largely the questions these two go through which are brilliantly answered by the end of the film, but not at all in the way you would expect.
Skillfully directed by Steve Pink from a screenplay by Leslye Headland, About Last Night is a must-own for fans of Hart or any of the stars, and especially for fans of the romantic comedy genre that can be so stale. This, above all else, infuses it with an electric bolt of romance and humor.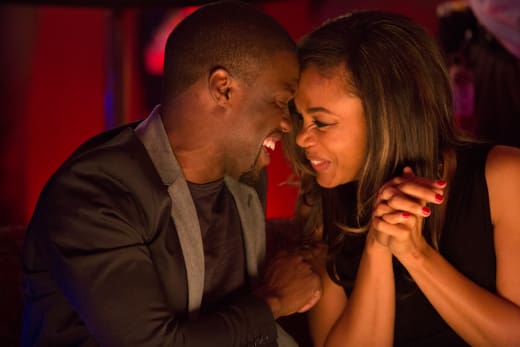 When it comes to the bonus features, don't miss our About Last Night exclusive clip that is one of the treats on the Blu-Ray itself, I Love You? It is a fascinating look at how and when each person in a couple says "I love you" and what that means in today's world.
We also treasured the An Un-Romantic Comedy featurette as it impeccably captures the spirit of this film and what sets it apart from so many rom-coms that are out today. And the About Last Night Advice featurette is also terrific in how real and raw it is in portraying love, sex and life in 2014.
We cannot recommend enough that you watch About Last Night online.