Alfonso Cuaron Offered Two Jobs: Harry Potter Spin-off and The Shining Prequel
by Joel D Amos at . Updated at . Comments
When you're Alfonso Cuaron and crafted a masterwork with Gravity, the world should be your oyster. In fact, it is for the Oscar winner for Best Director for the Sandra Bullock space movie. Word is that he has been offered the job on The Shining prequel, based on what happened before the events of the classic Stephen King book.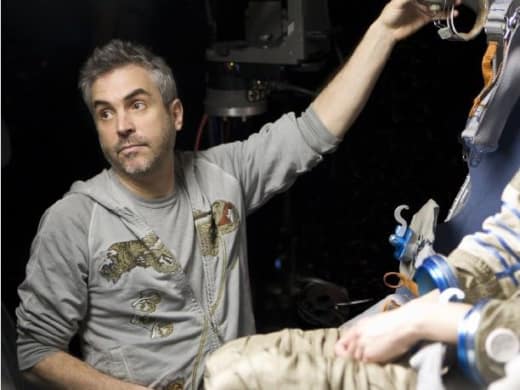 Cuaron has also reportedly been offered the directing job of the Harry Potter spin-off Fantastic Beasts and Where to Find Them. He, famously, helmed our favorite Harry Potter movie, Harry Potter and the Prisoner of Azkaban.
Of the two gigs, we think it more likely he tackle Fantastic Beasts and Where to Find Them. He has experience in this world, and because the script will be written by Harry Potter author, JK Rowling, he knows there is a solid foundation there.
The Shining prequel, currently known as The Overlook Hotel, is a blank slate. There is not much in terms of backstory that is included in King's book, although he did pen a prologue for the book entitled Before the Play.
But, then again, why should Cuaron do either? After the wildly creative masterpiece that is Gravity that he took four years to make, why would he return to the world of franchises?
Who knows? But, like we said, he can pretty much do whatever he wants right now. Maybe he takes one of the above gigs while he ponders his next movie he builds from scratch.
After all, Gravity had to take a lot out of him.
Watch Gravity online and see brilliance in action, and while we're on the topic, watch The Shining online!