Disney has released its first teaser trailer and poster for its highly anticipated live action imagining of its classic Cinderella. The film's pedigree should have fans of the original beyond thrilled.
The film is directed by Oscar nominee Kenneth Branagh and stars Lily James (Downton Abbey) as a young Ella who had been living a life of happiness. Then, her single father remarries and her stepmother (recent Oscar winner Cate Blanchett) is less than angelic.
And don't get us started on her step sisters!
Then, Ella's father passes away and her life goes from bad to worse. 
Then, as fans of the story know… there's a certain ball, a glass slipper and romance!
We love the use of the glass slipper to tease audiences for the film that lands March 13, 2015 in the above teaser trailer and the teaser poster below.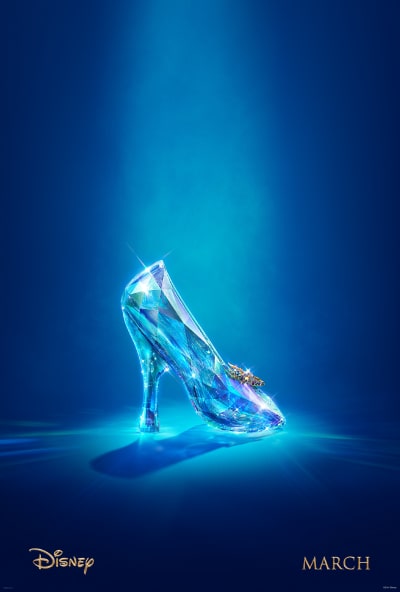 In the mood for more Disney magic, now? Check out their latest smash and watch Frozen online.