Devil's Due lands on DVD, Blu-Ray and digital download as a refreshing and unique take on the found footage format that is so popular in horror movies since The Blair Witch Project really launched the genre (check out our 11 best found footage movies) to the masses.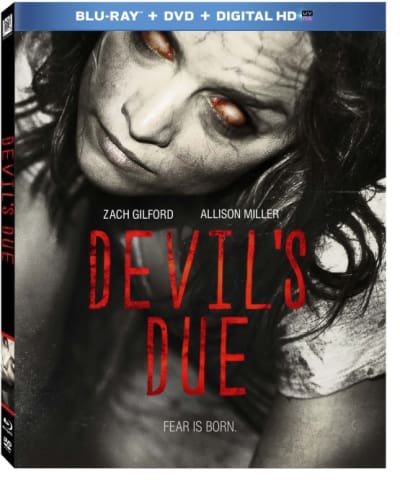 The story follows a couple as they buy a video camera to chronicle their big wedding, and then their honeymoon as they start their life together. The wedding goes swimmingly well, and the honeymoon is great -- until the last night.
Neither remembers anything from that final night, and they dismiss it as one last hurrah of rum and romance. But soon after they get home, the wife announces she's pregnant. They're thrilled, until things start getting weird.
Our theatrical Devil's Due review found the film quite unique and a refreshing addition to the found footage horror canon. It recalls Rosemary's Baby in many ways and as we heard in our Radio Silence exclusive interview, the director collective who made the movie wanted it to feel exactly like that horror classic. But, what is so different is that by incorporating found footage and point of view, they have put the audience into the horror!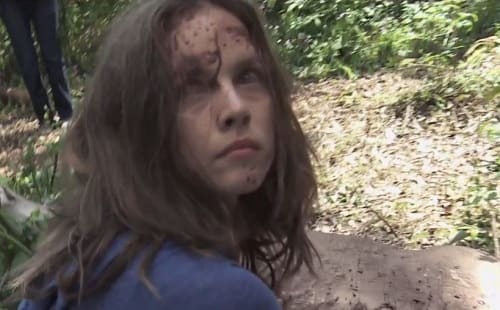 The bonus features on Devil's Due are not all that much. But the highlight has to be the featurette Radio Silence: A Hell of a Tea. It takes the viewer inside the filmmaking process that is the four-person directing quartet. They are a fascinating and incredibly creative group that we cannot wait to see what else they do in their career.
There are some deleted scenes, which we're usually not the hugest fans of, but due to the found footage element of these cut scenes, they actually prove to be quite fascinating.
And as Devil's Due is truly a passion project for its directors, the directors' commentary is a must-see as their insight is truly priceless and deep. Then, the directors' photo album takes you through the filmmaking process. For fans of the movie, it is one great final gift on the Devil's Due DVD, Blu-Ray and digital download.
Speaking of digital download, watch Devil's Due online right now!