Django Unchained: Would You Watch Extended Version As Miniseries?
by Joel D Amos at . Updated at . Comments
Quentin Tarantino's Oscar-winning Django Unchained apparently has more to it for audiences. "I have about 90 minutes of Django that hasn't been seen," Tarantino admitted to Deadline. "The idea is to cut together a four-hour version, but not show it like a four-hour movie."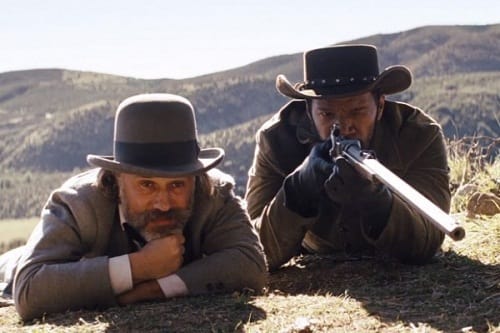 What exactly does he mean?
Tarantino insists that with the proliferation of "binge watching" on sites such as Netflix or Amazon, he could see even more Django Unchained quotes emerging in the form of a four-hour miniseries to air on an online retailer.
"[Fans would] be dying to watch all four episodes in one go," Tarantino laughs.
You know, he may be right. After all, we would never second guess any creative ideas that guy has.
For now, watch Django Unchained online, and from the sounds of things… prepare for more!