Whether or not to do a remake for a filmmaker comes down to if they feel they can add anything to a story that has already been seen and heard. For filmmaker Shana Feste, she certainly felt there was still much to say about Endless Love, out now on DVD, Blu-Ray and digital download.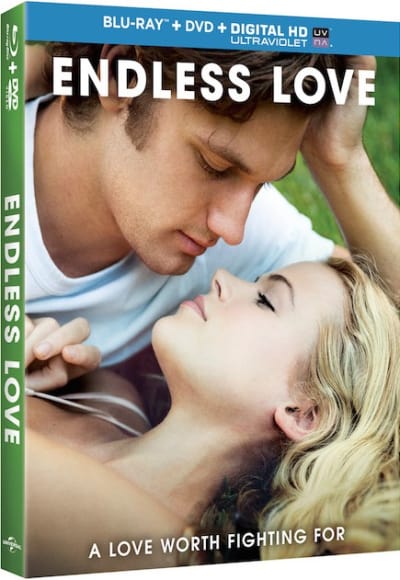 Feste felt compelled to bring parts of the book that Endless Love is based on to life in her remake that stars Alex Pettyfer and Gabriella Wilde as star-crossed teens that are madly in love and won't accept anything less than a happy ending for their adoring ways.
Of course Wilde's father, played by Bruce Greenwood, may have something to say about that. See, Pettyfer comes from the "wrong side of the tracks," and Wilde's teen is a rich dad's daughter with a bright future that she may be throwing away on this guy.
Feste is on to something here. Her rendition of Endless Love is in fact more faithful to the book than the original '80s film starring Brooke Shields, as we stated in our theatrical Endless Love review. And she actually has a better suited and talented cast to work with.
Pettyfer and Wilde make movie magic together, and we the audience truly pull for these two to make it, despite the overwhelming odds against them. It is also through their performances that we get that overly dramatic teenage love feel that the world will end if they cannot spend every waking moment with the other.
As good as the two leads are, the supporting players are also impeccably cast, especially Greenwood, Joely Richardson as Wilde's mother and Robert Patrick as Pettyfer's father.
The Endless Love bonus features are highlighted by an Extended Ending which is a rare treat as most times the theatrical conclusion to a movie is the only one we want. Let's just say, knowing the original film, this extended (alternative) ending on the Endless Love DVD and Blu-Ray is fascinating.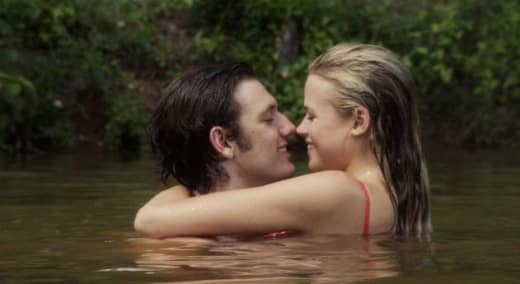 The Making of Endless Love is fascinating as it clues us into why filmmakers even wanted to try to remake a film that is considered a romantic classic. When you hear about how this version is a bit more loyal to the book that the story is based on, you'll see why.
And the comments by writer-director Feste are priceless in that vein. Plus, her decision making process when it came to casting is brilliant to hear about, especially after witnessing the magic of Pettyfer and Wilde.
The deleted and extended/alternative scenes are somewhat interesting, and for fans of the book, they will be a joy. For others, they can be skipped.
For fans of the teen romance drama genre, the Endless Love DVD and Blu-Ray is one not to miss.
In fact, watch Endless Love online right now and you will not be disappointed.