Frozen just keeps on making money, and rightfully so as it is one of the most adorably charming and brilliant films to come from Disney. First, it was declared the highest grossing animated movie of all time, and now it is climbing the charts of the all-time box office champs.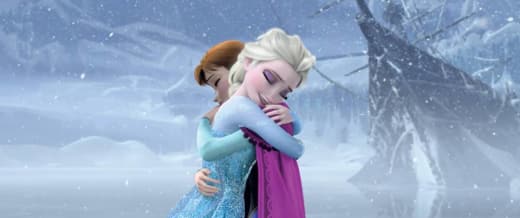 As of this past weekend, Frozen moved past Iron Man 3 to take fifth place all to itself on the worldwide all-time box office list. Its gross stands at $1.219 billion, and it surpassed Iron Man 3's $1.215 billion over the weekend to take that fifth spot on the big blockbuster list.
It now has just four films ahead of it on the all-time grossing movies list -- Harry Potter and the Deathly Hallows Part 2 is at number four, number three belongs to The Avengers, number two finds Titanic and, as we all know, number one is Avatar.
Just so you know, the film above Frozen has made $1.341 billion, and without some sort of return to the theaters, we doubt Frozen will be able to catch the Boy Who Lived.
Watch Frozen online now and see what all the fuss is about!