We recently reported how Disney chief Bob Iger said that there would be at least three Star Wars spin-off movies. We also think that they will focus on origins stories of Han Solo, Boba Fett and supposedly the X-Wing fighters.
One thing we do now know for sure is who will direct one of them, and it's Godzilla director Gareth Edwards.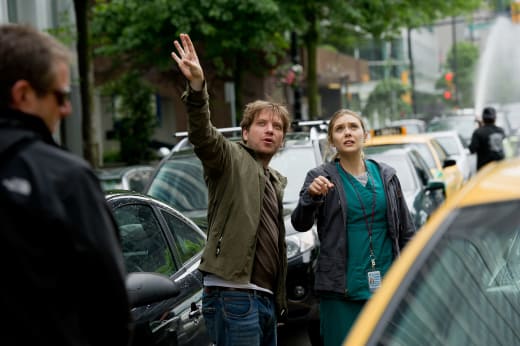 Given the Godzilla box office success, this is not surprising. But, why this works so well is the man knows his way around special effects, while never forgetting about the emotional charge at the center of any good, large-scale story -- as we reported in our Godzilla review.
According to the Star Wars official site, Edwards has been signed to develop the spinoff film that will land December 16, 2016 and will helm the project based on a script by Gary Whitta.
"Ever since I saw Star Wars I knew exactly what I wanted to do for the rest of my life -- join the Rebel Alliance! I could not be more excited and honored to go on this mission with Lucasfilm," said Edwards in a statement.
Stay with Movie Fanatic as this story continues to develop. For now, let's just say that the hiring of Edwards is a step in the absolute right direction. 
Let's hope he can avoid these pitfalls... click through and check out our most annoying Star Wars characters!