Gareth Edwards Will Direct Godzilla Sequel After Star Wars Spin-off
by Joel D Amos at . Updated at . Comments
The news yesterday was downright exciting that Godzilla director Gareth Edwards is directing the first Star Wars spin-off movie. But, fans of his recent work on the King of the Monsters movie wondered: What does this mean for the Godzilla sequel?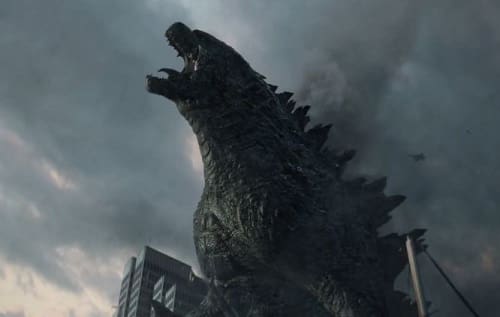 Well, let's go two-for-two with the good news days!
Legendary Pictures CEO Thomas Tull talked to The Hollywood Reporter as soon as that Star Wars news broke to assure the world that the man who gave us such a fantastic Godzilla (check out our Godzilla review for more) will return to keep the big guy coming at audiences with a quality that we have become accustomed to now.
"Gareth's filmmaking talent makes him one of his generation's most creative and visionary directors. The plan has always been for Gareth to direct a different film before we started on another Godzilla, but who knew it would be a Star Wars installment? We have a great plan in store for Godzilla fans and I am looking forward to seeing Gareth's imprint on the Star Wars universe," Tull said.
If it seems like Edwards is having a moment right now, you could not be more correct!
Click through and see his masterwork on Godzilla…
Then note our suggestions for the type of characters to avoid when he creates his Star Wars movie!