Godzilla: Aaron Taylor-Johnson Dishes Monster as Hero
by Joel D Amos at . Updated at . Comments
At first when Godzilla star Aaron Taylor-Johnson was approached about joining the cast of the monster movie, he was not sure about taking the part. But then, he learned he would play an integral role in the movie as the son of co-star Bryan Cranston. As you can see from the Godzilla trailer, Cranston knows about the monster, and is not dealing too well with the government's lies. Working closely with the Emmy winner was a huge plus for Taylor-Johnson.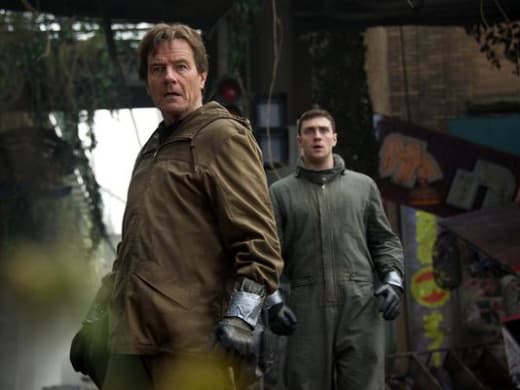 "He ends up passing the baton on to me, and I have to finish off his dirty work," he said to Movie Fanatic recently in New York City and laughed.
He was stunned how it was handled in the Godzilla script that his character would turn from skeptic to believer, all in an effort to carry on his father's legacy and bring the truth of Godzilla to light.
"I think it's a beautiful moment in which my character understands that family is the most important thing of all. I think that becomes clear in a natural disaster when everything is in chaos. If he was going to die tomorrow, what was it all about? What does it all mean? I think he knows about having the ones that you love there and protected. For him it's his family and knowing that he needs to be a better father and a husband."
As it's handled in the script (no spoilers here!), Taylor-Johnson's character has a history that is absent of a paternal connection. "He didn't have that kind of bond (with his father) and he doesn't want to give that to his son," he added. "It's a beautiful realization that he needs to keep that going."
The other aspect, and perhaps the largest one, about Taylor-Johnson joining the cast, was the fact that Godzilla would be directed by Gareth Edwards.
"I first got involved because of Gareth. Before that, it was like, 'Why would they make Godzilla again?' If it was another monster movie, I would probably try to stay away from it. I loved Monsters (Edwards' first film). It's a story about these two characters that come together, and the monsters are like a natural disaster," Taylor-Johnson said.
"I just thought, 'Wow, I'm intrigued how he might make this story.' And truly enough, he told me everything about how he wanted to do it. Looking back now, he was right on the money. Nothing really changed. His whole heart and soul is in it. It's got a real emotional journey throughout this big major catastrophe."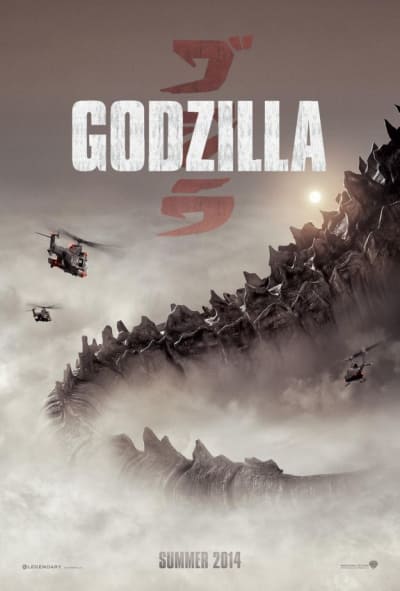 In hindsight, Taylor-Johnson was supremely impressed with his helmer. "He took on a monstrous project, but you know instantly with Gareth that he will deliver. He's someone who understands actors and gives them the time, and gets great performances because he really collaborates, and gives great ideas, and doesn't really stop experimenting until you have so many variations," Taylor-Johnson said.
"It was a big step up from him, but he's someone that's got real strong visions and ideas. And I think Legendary (Pictures) had a huge part of that as well with a body of work in the last two, three, five years with great directors, big movies, but with such heart and soul. Gareth is someone you put that risk on. He gives it that naturalistic look and feel and it always works from an emotional standpoint."
When they started the process of making Godzilla with Taylor-Johnson, there wasn't a true script in place. Cranston and the actor were able to add so much that Edwards took in and interwove into the story.
"I think everyone on this film really collaborated. Bryan brought a lot to his role, and we tried to figure out a lot about the family. He wanted a whole sort of backstory that the marriage was on the rocks, and (the character) couldn't quite come to terms with being a father who is around for his child -- because he couldn't figure out how to accept his father," Taylor-Johnson said.
"So there was a lot of backstory for the characters. A lot of that got condensed down, but I think the undertones are kind of there, so that's great."
And the catalyst for all of this… is Godzilla! 
"In this case, he's our hero," Taylor-Johnson said. "He's our mascot!"