I, Frankenstein DVD Review: Aaron Eckhart Becomes a Mosnter
by Joel D Amos at . Updated at . Comments
I, Frankenstein has to be given some props for hatching the idea to bring Frankenstein's monster into modern times. And now that I, Frankenstein has landed on DVD, Blu-Ray and digital download, more can check out the perfect casting that is Aaron Eckhart as the titular monster.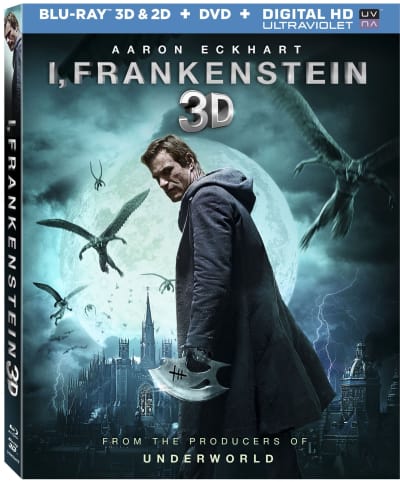 The film does a quick update where it chronicles what Eckhart's monster has been up to these last several hundred years. Then, it truly gets going and shows that Eckhart is living in modern day Manhattan, trying his best to make it without bringing too much attention to himself. That doesn't last too long -- as teased in the I, Frankenstein trailer -- as evil forces have other plans to cause mayhem in the Big Apple.
I, Frankenstein also stars Bill Nighy, Yvonne Strahovski, Miranda Otto and Jai Courtney (recently cast in Terminator: Genesis!).
Otto leads a group of otherworldly souls who know that doom is coming. And as they are aware of Frankenstein's monster, whom they name Adam, they find him and arm him as he is our best hope of fighting the forces of evil.
As our theatrical I, Frankenstein review reported, what works about this flick is how it has a firm foundation in that it is based on the graphic novel of the same name by Kevin Grevioux. It has a grounded sense that works for fans of the story. And for fans, the bonus features on I, Frankenstein should more than please.
The man who created the film, co-writer/director Stuart Beattie, provides an audio commentary that is priceless. Having his insight into the choices he made to bring the graphic novel to life is an invaluable window into the filmmaking process.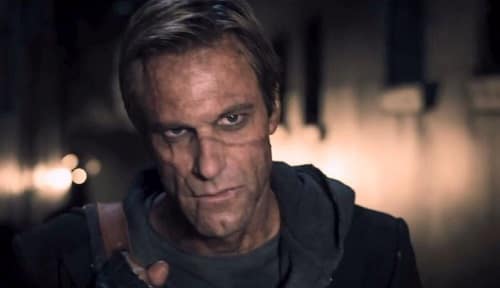 The audio commentary with filmmakers Gary Lucchesi, Richard Wright, James McQuaide and Kevin Grevioux is a little less needed with all that we get from the Beattie commentary.
Lastly, two featurettes arrive -- Creating a Monster and Frankenstein's Creatures -- and both should please not only fans of the graphic novel, but fans of the Frankenstein monster itself. Of the two, Creating a Monster is the most fascinating as it takes a look at the painstaking effort it took to make the uber-handsome Eckhart look monstrous. 
Intrigued? Watch I, Frankenstein online right now!