Marc Webb Updates Where The Amazing Spider-Man 3 & Sinister Six Go
by Joel D Amos at . Updated at . Comments
First of all, what we are about to report contains major spoilers when it comes to how things went down in The Amazing Spider-Man 2! The box office champ from last weekend has fans eagerly awaiting The Amazing Spider-Man 3 and thanks to those Sinister Six end credit scenes, we are also wondering how that will fit in.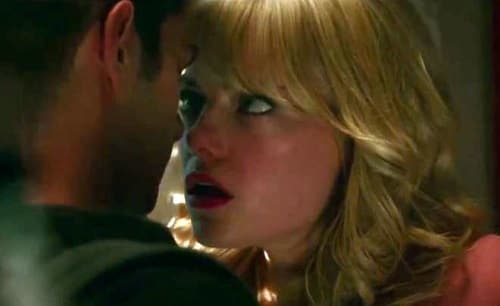 So once again… do not read on if you have not seen The Amazing Spider-Man 2 or don't want to know what happens!
At the end of the sequel to The Amazing Spider-Man, tragedy strikes Peter Parker/Spider-Man (again). The hero who lost his father and mother, then his uncle, lost the love of his life, Gwen Stacy. It was at the hands of Green Goblin, just like it was in that famous 1970s comic book, so fans should not have been surprised.
But, given how strongly actors Andrew Garfield and Emma Stone played those parts, there was a part of us in denial that their characters could wind up having the love affair of a lifetime. Of course as Dane DeHaan swept in as Green Goblin and dropped her from that height, there was no way to save her.
Director Marc Webb is addressing how Parker moves forward without his beloved, and he also chimes in about that Sinister Six spin-off that was teased at the end of The Amazing Spider-Man 2. "Will Peter Parker love again? When relationships end, it's very difficult to imagine emerging from that. I think that's, emotionally, where he's going to start off in the next movie," Webb told Grantland.
Now, what about that sequence that introduces the Sinister Six? Among the villainous suits that were teased beyond Rhino and Green Goblin who were actually in The Amazing Spider-Man 2, we also saw Doc Ock and Vulture suits, and a few others!
Webb is working closely with the team behind The Sinister Six to ensure congruency between the films.
"I had to talk to Drew Goddard (writer-director of The Sinister Six) and make sure these things were going to be played out in the future universe. There are some very specific plans, for example, for Doc Ock and for Vulture -- or the man in the hat at the end of the first movie. All those things emerge with varying degrees of emphasis."
Although that "man in the hat" was also in The Amazing Spider-Man 2, his identity was never really revealed. But, if you know anything about the Sinister Six and the world of Spider-Man, it is clear now that he is Gustav Fiers, also known as "The Gentleman." He's the guy who gets the Sinister Six together. 
Check out these photo stills of the various The Sinister Six suits that were teased at the end of The Amazing Spider-Man 2. And watch The Amazing Spider-Man online to see how this series got going.