The Minions from Despicable Me fame are getting their own Minions movie, and it is sadly not arriving on screen until July 10, 2015. But, do not fret, our Minion movie fans, the first teaser art from Minions is here!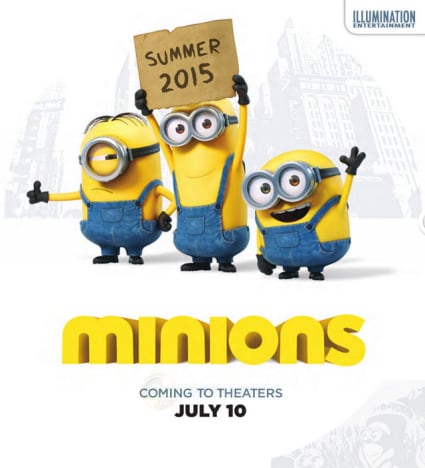 The Despicable Me spin-off is here and, of course, those lovable yellow characters are front and center.
From what we know so far, Minions will be an origins story -- and surprise, surprise, these guys have been around since the dawn of the planet. It is only fitting that they found themselves working for Gru (Steve Carell) in the last two movies. Their entire existence is based on finding the absolute worst in humanity, and working for them.
So far the voice cast of Minions includes Sandra Bullock and Jon Hamm. Turns out the Minions will be working for Bullock's Scarlett Overkill, who just happens to be the most villainous person in the '60s!
See these lovable little guys' last movie and watch Despicable Me 2 online.