Neighbors Takes Out Spider-Man 2: Weekend Box Office Report
by Joel D Amos at . Updated at . Comments
The Seth Rogen-Zac Efron comedy Neighbors has done what few films have ever been able to do: Keep a superhero picture to only one week atop the box office. The Nick Stoller-directed flick about a frat battling a family partied past The Amazing Spider-Man 2 to the tune of $51.1 million in its opening weekend.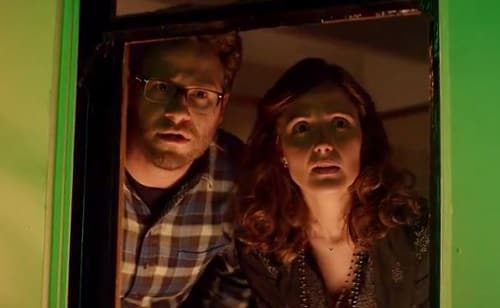 The Amazing Spider-Man 2 came off its almost $100 million weekend and saw a huge drop in earnings. Most movies out there would be thrilled with its $37.2 million haul -- bringing its total to $147.9 million -- but most movies aren't superhero movies!
Third place belonged to a previous number one from a few weeks ago, the Cameron Diaz-starring The Other Woman. Its third week of release found it adding $9.3 million to its total of $61.7 million.
Fourth belonged to the religious true story flick, Heaven Is For Real. The story of faith has been going strong in its month of being out in theaters and in its fourth week earned $7 million. Its total: An impressive $75.2 million.
Closing out the top five is another superhero movie that spent three weeks atop the box office back in April. Captain America: The Winter Soldier banked $5.6 million in its sixth week of release. Cap's latest adventure has totaled $245 million.
Box office top 10:
1. Neighbors, $51.1 million
2. The Amazing Spider-Man 2, $37.2 million
3. The Other Woman, $9.3 million
4. Heaven Is For Real, $7 million
5. Captain America: The Winter Soldier, $5.6 million
6. Rio 2, $5.1 million
7. Moms' Night Out, $4.2 million
8. Legends of Oz: Dorothy's Return, $3.7 million
9. Divergent, $1.7 million
10. Brick Mansions, $1.5 million
Celebrate Neighbors' big haul and click through our fun-filled slideshow of all the film's pics!