Russell Crowe made a splash when Noah hit theaters. By the time it was done, the global gross for the Darren Aronofsky biblical epic was over $300 million. Now, we've got news that the hit movie based on the popular bible story will be hitting DVD and Blu-Ray July 29, with an early release of Noah on digital download on July 15.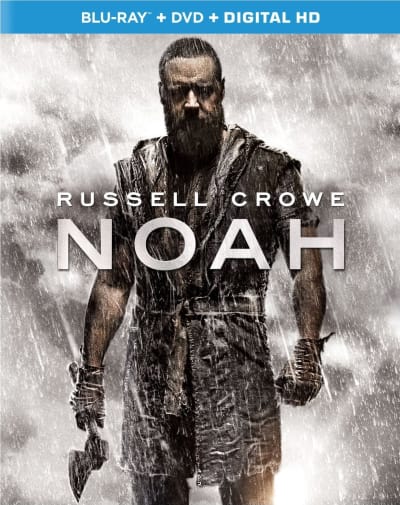 Oscar winner Crowe stars as Noah, and is joined by fellow Oscar winners Jennifer Connelly as Noah's wife and Anthony Hopkins as his grandfather. The film also stars Harry Potter graduate Emma Watson and her The Perks of Being a Wallflower co-star Logan Lerman.
As shown in the Noah trailer, the spectacle tells the iconic tale of how Noah was visited by God and asked to build an ark. There was a planet-killing flood coming and Noah was responsible for gathering the world's animals, two-by-two, and weathering the storm to begin anew when the waters receded.
The Noah home video release delves deeper into the Herculean effort it took by Aronofsky and his filmmaking team to bring this story to life, as audiences have never seen before.
The Noah DVD and Blu-Ray will include over an hour of behind-the-scenes footage that explores the incredible journey from Bible story to cinematic epic.
Those features include…
On Blu-ray:
Feature film in high definition
Iceland: Extreme Beauty
The Ark Exterior: A Battle for 300 Cubits
The Ark Interior: Animals Two By Two
On DVD…
Feature film in standard definition
We, for one, cannot wait for the Iceland: Extreme Beauty featurette as so many films of late have shot there and the landscape appears to be a never-ending source of inspiration.