Although we cannot say too much about X-Men: Days of Future Past until the review embargo lifts, we just have two words for it: Quicksilver rocks! And as that film is set to introduce the world to Evan Peters' mutant with superhuman speed, news has arrived that he will be reprising the role in the sequel, X-Men: Apocalypse.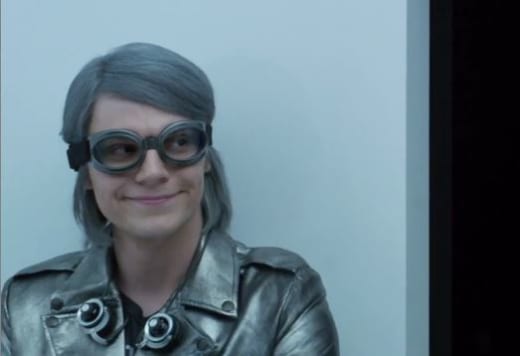 According to Simon Kinberg, writer and producer of the film, he will "absolutely" return in the follow-up.
Now, the big question is, will his sister, Scarlet Witch, be in X-Men: Apocalypse?
As you all know, Quicksilver and Scarlet Witch are in Avengers: Age of Ultron, and much was made of the fact that the two characters are in two competing Marvel franchises. But, Kinberg tells Total Film that they did not know about Joss Whedon's plans.
"It wasn't something we anticipated, because we didn't know they were using him in the Avengers movie. We only found that out when it got publicized," he said, "weeks after we'd made the decision, after we'd done it."
Needless to say, Quicksilver has quickly become one of our favorite X-Men mutants. Who else made the list?