Spring Breakers was one of our favorite films the year it came out and landed firmly on our top 10 movies of 2012. As many of you recalled, it stars James Franco as a drug dealing rapper wannabe who befriends a quartet of college girls on spring break.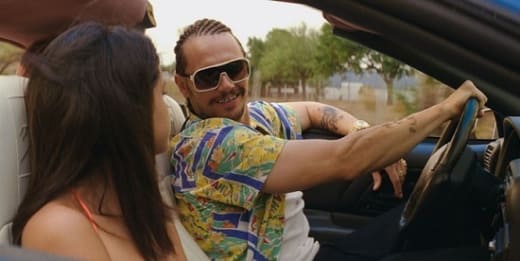 They go on a little crime spree and in the process the film makes a wildly strong statement about violence and youth in America.
Now, we've received word from the Cannes Film Festival that the European film finance company named Wild Bunch is eager to see what happens next in the world of Spring Breakers and has announced plans to start gathering financing for Spring Breakers: The Second Coming.
Don't discount this effort by any means. The Wild Bunch has backed movies as awesome as Enter the Void, Blue Is the Warmest Color and Only God Forgives. This isn't a straight to video sequel effort.
Stay tuned as details come together and let's just say we're intrigued.
Until then, watch Spring Breakers online and discover why we love it so.