While the Star Wars: Episode VII casting still has us buzzing, there's some new Star Wars news that should also make fans excited. So far it's only been a rumor that Disney would make Star Wars spin-off films and today the head of the company said there will be "at least three!"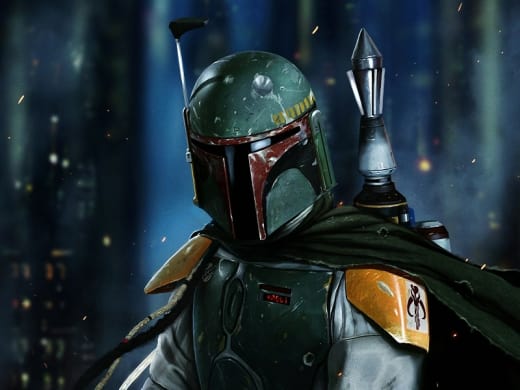 Walt Disney Company CEO Bob Iger was talking to investors today on a conference call discussing the second quarter fiscal earnings and confirmed what we had been dreaming about for some time.
There's no word as to who these films will focus on, but if we had to bet, they would be origins stories for Han Solo, Boba Fett and Yoda.
Star Wars: Episode VII co-writer Larry Kasdan and X-Men: Days of Future Past writer Simon Kinberg are known to be involved in developing the stand-alone origins movies. And now that we know they're a reality, let the celebration begin.
Our guess is that they will arrive in between each of Abrams' Star Wars films, so in 2016, 2018 and 2020.
Stay tuned!