Terminator Genesis: JK Simmons Promises James Cameron World "Reimagining"
by Joel D Amos at . Updated at . Comments
Much has been made about the casting of Jai Courtney as Kyle Reese, Jason Clarke as John Connor and Emilia Clarke as Sarah Connor in Terminator: Genesis. And yes, we're even somewhat excited that Arnold Schwarzenegger is returning to the role that made him famous.

But, little was made when it was announced that J.K. Simmons was cast in the movie. That guy can act circles around anyone and we could not be more excited about his participation. He was talking to Empire and was asked about his role. He admitted being somewhat unsure about whether to join the new trilogy that will be directed by Thor: The Dark World helmer Alan Taylor.
"I was leery of it when it first came my way, when my agent sent me the idea for it. It's a small part, which they insist gets much bigger in the sequels. But I was very pleasantly surprised by the script itself," Simmons said.
That much gets us eager to see what is coming our way when Terminator: Genesis lands July 1, 2015. This guy knows good scripts. Just a sampling of his quality film work includes Juno and Up in the Air.
When it comes to what audiences can expect, Simmons said that although you will recognize the names, the situations that they exist in will be largely different.
"This, I think, is a reimagining. They don't want to call it a sequel or a reboot. It's the world that James Cameron created with Arnold. All the leading characters are characters who have existed in that world -- the character I play is new to it."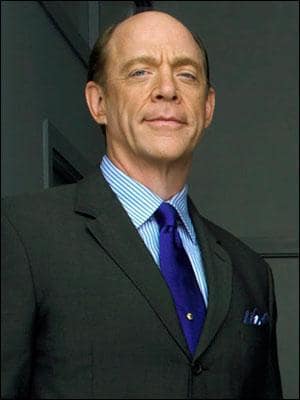 Simmons also promises that fans of Schwarzenegger from the original will be thrilled with what he gets to do in the latest Terminator film.
"It's going to be a wonderful part for Arnold to do," Simmons said. And after he attended a table read of the script a few weeks back, he promises fans will be overjoyed. "All of them are going to be great."
Go back and see how it all started and watch Terminator online.