The Amazing Spider-Man 2 Spins a Web: Weekend Box Office Report
by Joel D Amos at . Updated at . Comments
The Amazing Spider-Man 2 won the box office battle this weekend, which was hardly a surprise. The summer movie season has officially gotten underway! The Amazing Spider-Man 2 took in $92 million, which is quite a haul. But, it's still less than the $115 million the original Spider-Man made in 2002.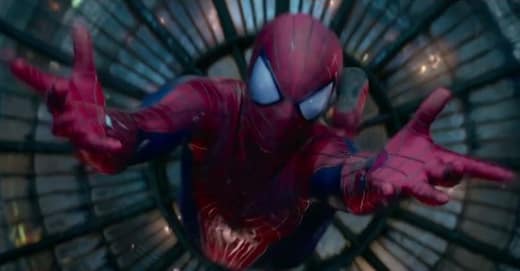 The Other Woman, last week's number one movie, opened in second place with $14.2 million. Its two week total is $47.3 million. Third place belongs to Heaven Is For Real. The Greg Kinnear faith-based true story added another $8.7 million to bring its cume to $65.6 million.
Fourth place is our second superhero movie in the top five, Captain America: The Winter Soldier. Cap's latest adventure banked $7.7 million. In five weeks, the Marvel movie has earned $237.1 million.
Closing out the top five is the animated Rio 2 and its $7.6 million. The flick topped the coveted $100 million mark and is totaling out at $106.5 million.
Box office top 10:
1. The Amazing Spider-Man 2, $92 million
2. The Other Woman, $14.2 million
3. Heaven Is For Real, $8.7
4. Captain America: The Winter Soldier, $7.7 million
5. Rio 2, $7.6 million
6. Brick Mansions, $3.5 million
7. Divergent, $2.2 million
8. The Quiet Ones, $2 million
9. God's Not Dead, $1.8 million
10. The Grand Budapest Hotel, $1.7 million