The Hateful Eight: Quentin Tarantino Will Film It in November!
by Joel D Amos at . Updated at . Comments
Quentin Tarantino has had a change of heart, and for fans of the auteur, that is a very good thing. Tarantino has done a 180 when it comes to his decision to scrap The Hateful Eight when a certain website published his unpublished screenplay for the Western follow-up to Django Unchained.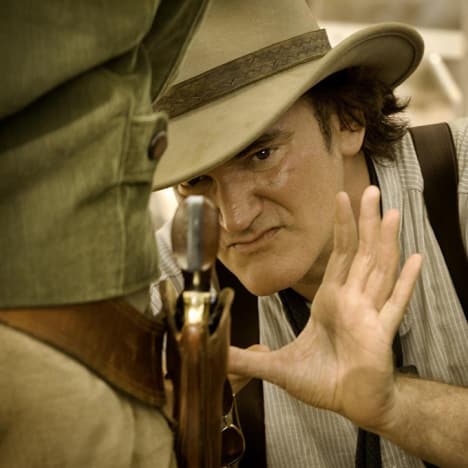 And while Tarantino recently made news with his announcement that a Django Unchained miniseries could be in the works, many figured that was as close as we would get to Tarantino going back to the Western genre he gave a fresh shot in the arm to with that Oscar winner.
But, after a Hollywood script reading of The Hateful Eight was received so warmly, Tarantino has decided to rewrite the script for the Western and will start filming it in November with the cast that was present at that reading including Zoe Bell, Samuel L. Jackson, Michael Madsen, James Remar, Walton Goggins, Bruce Dern, Amber Tamblyn and Kurt Russell.
Production will start in Wyoming, and stay with Movie Fanatic as you know we will be all over this movie!
In the meantime, watch Django Unchained online and witness the rebirth of the Western, a la Tarantino.