The Hunger Games Exhibit: Coming to a Museum Near You!
by Joel D Amos at . Updated at . Comments
Fans of The Hunger Games movie series based on the blockbuster book will now have a chance to experience the world firsthand. Lionsgate has announced plans for The Hunger Games: The Exhibition that will put you firmly in Panem where you'll get to feel what Katniss feels!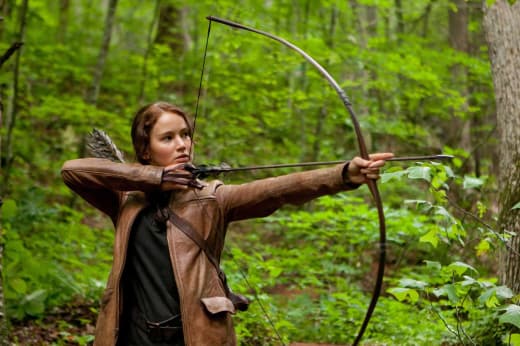 The state-of-the-art exhibition will feature interactive displays of props, authentic costumes and other elements that make The Hunger Games movie experience perfectly palpable. You might even have those The Hunger Games quotes running through your head while you witness the movie magic right in front of you.
The Hunger Games: The Exhibit will arrive in cities across America within months of the arrival of Mockingjay Part I and will certainly do its part to get audiences more than eager for the arrival of the final chapters in the movie series that chronicles Katniss (Jennifer Lawrence) and her role in sparking a revolution.
Attendees will also see artifacts from the first three films (including the one that won't even be out yet!) from the various Districts of Panem. Major museums across the country will host the exhibit, further illustrating the reach of the institution that is The Hunger Games world.
"Now that we've built a critical mass of intellectual property, we're committed to extending our brands into exciting new businesses that create opportunities for our fans to engage with our properties at the same time they deliver significant incremental financial benefits to Lionsgate," said Lionsgate Chief Marketing Officer Tim Palen.
"We're thrilled to launch this initiative with the U.S. tour of The Hunger Games exhibition, which celebrates the world of The Hunger Games and offers Hunger Games fans an extensive behind-the-scenes look at the movie-making process." 
Stay with us for more details on the traveling exhibit, and in the meantime get ready and watch The Hunger Games online and watch Catching Fire online. 
And be sure to check out our Mockingjay photo gallery to further add to the anticipation.