Bringing a popular young adult novel to the screen is a tough endeavor. For the blockbuster novel Vampire Academy from author Richelle Mead, having the filmmaking team of Mark Waters (the director who gave us those great Mean Girls quotes) and Daniel Waters (writer of Heathers) behind it should have fans excited for the film to land on DVD, Blu-Ray and digital download.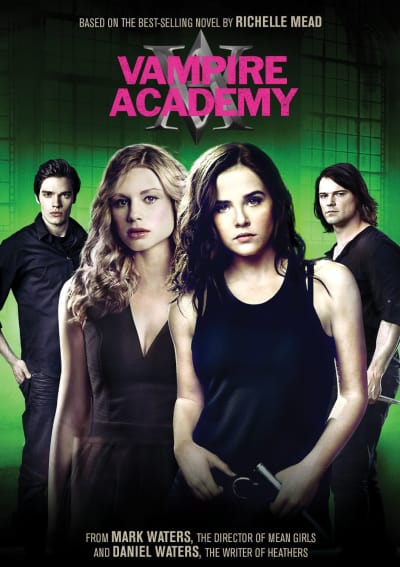 Zoey Deutch stars as Rose Hathaway and Lucy Fry is Lissa Dragomir. And the pair are 17-year-old girls who are students of the esteemed Vampire Academy. It is a school for vampires and it is meant to be a safe haven where they can hone their skills and learn the assets that will ensure they lead a successful (and uber-long) life.
But, Rose isn't so sure that Lissa is safe at said school and she has good reason.
As we mentioned in our theatrical Vampire Academy review, the film isn't exactly what we were expecting from the filmmaking team behind Mean Girls and Heathers, but for fans of the Mead book, they should be quite pleased with what is presented.
There needs to be an edge to this flick that isn't quite there. But, it almost gets to where it needs to go and that is largely thanks to what should be a star-making performance by Deutch. And it does set things up for the rest of the series, should they decide to make more films from Mead's books. And there's also a stunning turn by Modern Family star Sarah Hyland that is a must-see.
The bonus features are rather limited and include an alternative opening and deleted scenes that are somewhat unnecessary for anyone other than fans of the book series. And given that this film and home video release is clearly directed at those folks, the bonus feature that is a must-see is A Conversation With Author Richelle Mead.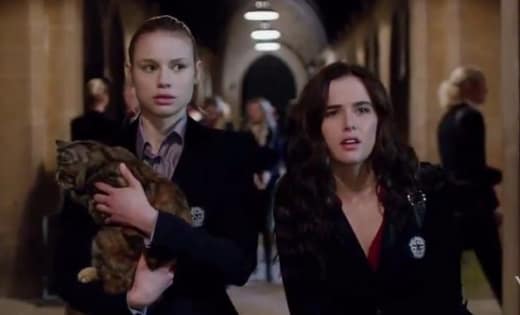 In it, Mead reveals much about the creation of the Vampire Academy world, her inspirations and, of course, where she would like to see the movie franchise go after this.
Fans of Vampire Academy… watch Vampire Academy online now and get your vampy fix!
And while you're in the mood for teen-driven drama, watch Mean Girls online and witness the great work of Waters!