Veronica Mars DVD Review: Kristen Bell Is Back Detecting
by Joel D Amos at . Updated at . Comments
Veronica Mars is the first true major motion picture to arrive from a Kickstarter campaign. It arrived on screens earlier this year and now Veronica Mars is out on DVD, Blu-Ray and digital download.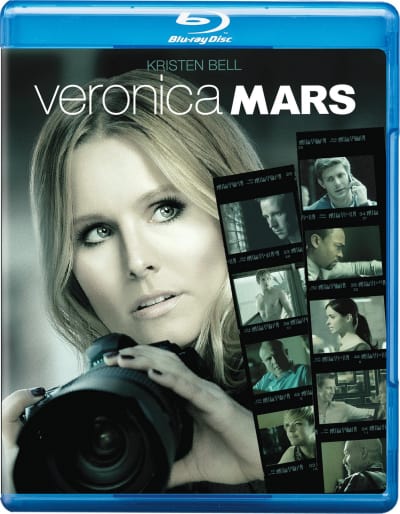 Kristen Bell is the title character and as our film starts, it's been 10 years since she left her teenage private detective world of Neptune and she is happy in a serious relationship and about to graduate law school.
As teased in the Veronica Mars trailer, after a killer interview with a major law firm (run by Jamie Lee Curtis!), she sees an item on the news. Her high school sweetheart, Logan (Jason Dohring), has been arrested for murder. Soon after, he calls and asks for her help. Naturally, she races back to Neptune.
Mars gets deeply involved in the case and the more she tries to help Logan, the more she realizes that things in Neptune are anything but black and white. In fact, it's seeped in shades of grey.
Fans of the TV series will be absolutely thrilled with the movie, as we stated in our theatrical Veronica Mars review. But, they will be even more enthralled by the Veronica Mars DVD and Blu-Ray with its fan-centric bonus features.
We have to start with the bonus feature, By The Fans: The Making of the Veronica Mars Movie. It showcases the creative process behind the movie from the Kickstarter campaign through shooting and its premiere at SXSW. It is a fascinating look, and should be seen as almost a historical doc for how it portrays the first real publicly funded Hollywood movie.
If Veronica Mars can be held as the model -- which it should be -- it is a revolutionary moment in film. And that is impeccably captured in By The Fans: The Making of the Veronica Mars Movie.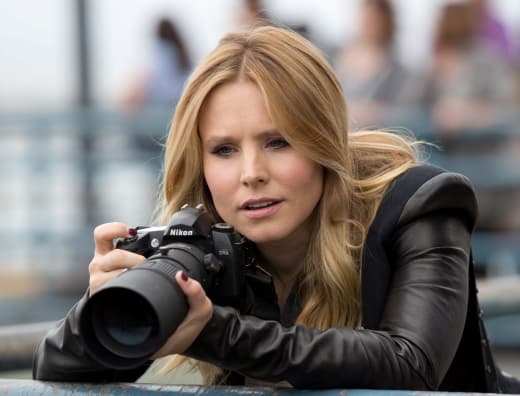 The deleted scenes and gag reel are both treasure troves of excellence for Marshmallows (what Veronica Mars fans call themselves).
Then, there are six, count 'em six, featurettes chronicling the craziness of the filming of Veronica Mars. Our faves are More On-Set Fun: Welcome to Keith Mars Investigation because of its look at the actor who plays Veronica's father, the always awesome Enrico Colantoni.
Also a blast is More On-Set Fun: Young Veronica which takes us from those early TV days to this film and paints a picture of a fully developed character that could not have had a better actress cast to portray her all those years ago in Bell. 
We cannot recommend this film enough for fans, so why not watch Veronica Mars online right now.