X-Men Apocalypse: Simon Kinberg Promises "Disaster Movie" Feel
by Joel D Amos at . Updated at . Comments
X-Men: Days of Future Past scribe Simon Kinberg has to be pleased with the response to his film (check out our X-Men: Days of Future Past review). By the time the Memorial Day box office numbers arrive later today, you can count on the film taking the moniker of blockbuster.
So, what's next?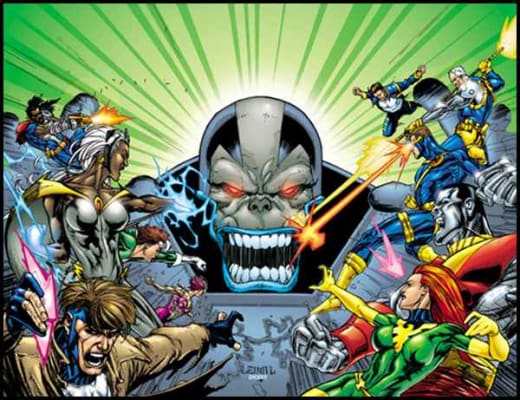 Well, as we reported, the sequel will be called X-Men: Apocalypse. And if you saw the end of X-Men: Days of Future Past you met a young man named Apocalypse and he, ladies and gentlemen, is our villain for the next chapter.
It will take place in the '80s and will feature the X-Men: First Class team, with Wolverine (Hugh Jackman). Kinberg was talking with IGN and shared the following thoughts.
"The thing that we've spent the most time talking about is not just the visual execution of the character, which is its own challenge -- creating a character that's the most powerful I think of any mutant villain that we've seen in the X-Men movies so far, more powerful than Magneto," Kinberg said.
He is clearly looking to up the ante when it comes to the reach itself of the sequel to X-Men: Days of Future Past. "The kind of scope and scale we're talking about is like disaster movie, extinction level event. Sort of Roland Emmerich-style moviemaking, which you've never seen in an X-Men movie, or any superhero movie, which I think is exciting."
Kinberg also cautions that this won't be just a force of destruction.
"But we've also been talking about how to give him a real emotional and philosophical underpinning. So he's not just somebody who's out there destroying the world because he can," he said.
"What he's doing is -- in his mind -- justified and validated by a real compelling, coherent philosophy. He tries to proselytize and convert people – maybe some of our most familiar characters -- to come to his cause."