Avatar Sequels: James Cameron on "Experiment" of Writing Three Films at Once
by Joel D Amos at . Updated at . Comments
James Cameron is busy with three Avatar sequels at the moment. And he tried something different this time out, writing three movies at one time. "We tried an experiment. We set ourselves a challenge of writing three films at the same time. I knew I could certainly write any one of them, but to write three in some reasonable amount of time..." Cameron stated at the Hero Complex film festival.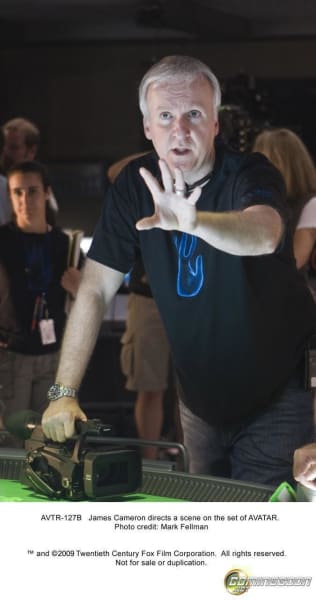 Given that he plans to film the three Avatar follow-ups back-to-back-to-back, scripts needed to be done, and what better way to do that than to have all three penned at the same time. He certainly would need some help.
"We wanted to shoot them together so we couldn't start one until all three scripts were done and approved. So I knew I was going to have to 'parallel process' which meant I would have to work with other writers."
He found some serious talent and the process began.
"And the best experience I had working with other writers was in television when I did Dark Angel. The television room is a highly collaborative and fun experience. So we put together a team, three teams actually -- one for each script. The teams consist of me and another writer on each one of those three films," Cameron said.
"Each [individual writer] would have their own script that they're responsible for. But what we did that was unique beforehand was we sat in a writing room for five months, eight hours a day, and we worked out every beat of the story across all three films so it all connects as one three film saga."
Cameron even admitted he added a little mystery to the mix to keep it fresh.
"I didn't tell [the three writers] which sequel was going to be theirs to write until the very last day. So everybody was equally invested story-wise in all three films. So the guy that got the third movie, which is the middle film of this new trilogy, he now knows what preceded and what follows out of what he's writing at any given moment," Cameron said.
"We all consider that to be a really exciting, creative and groundbreaking experiment in screenwriting. It worked as a process to get our minds around this epic and all these new creatures and environments and characters."
Watch Avatar online and see how this thing got going before we dive into a trilogy of Avatar sequels!