Avengers Age of Ultron: Mark Ruffalo Promises "More Complex" Hulk!
by Joel D Amos at . Updated at . Comments
One of the (many) reasons that The Avengers became a billion dollar blockbuster was that Marvel and Joss Whedon finally got the Hulk right. Mark Ruffalo was brilliantly cast and was one of the best things in an already fantastic movie.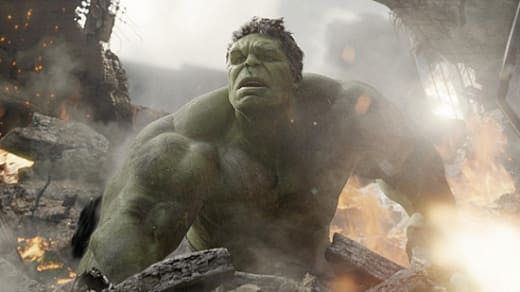 Given that Whedon is currently filming Avengers: Age of Ultron as this is being written, Ruffalo knows keenly well the role that the Hulk will play in the sequel. And fans should be thrilled because it will be greatly expanded.
Given that the villain in this puppy is James Spader as Ultron, we think one of the best weapons in the Avengers' arsenal is the Hulk, so his bigger role is not a surprise.
"[It's] even bigger than last time, and it's more complex and it has more layers and a bit more arc," Ruffalo told Total Film.
The star is also witnessing the joys of motion capture work, something Andy Serkis has known for years! "I'm really tripping on the technology of this motion-capture stuff… Now I just completely embrace it and see it as this other exciting place we can go as performers," Ruffalo admitted.
Avengers: Age of Ultron lands May 1, 2015, and to get ready for one of the biggest movies of 2015, watch The Avengers online!