Avengers Age of Ultron: Mark Ruffalo Says Cast Will Be At Comic-Con!
by Joel D Amos at . Updated at . Comments
When it comes to what movies will be at Comic-Con, even though it is only a month away, schedules are still pretty wide open. We know there will be biggies there, but there are no confirmations -- until today!
Mark Ruffalo (who recently admitted The Hulk movie is coming) says that the entire Avengers: Age of Ultron cast will take a break from filming in London and head to the California seaside village to the delight of all the fans who will pack the legendary Hall H.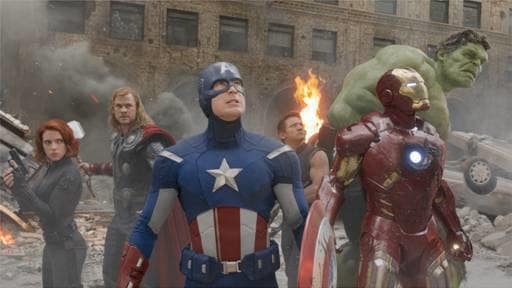 "Yeah, we're gonna go out there," Ruffalo admitted to Collider. 
"We're all flying. We're flying from London. We're working. We're shooting. We're gonna stop and get on a plane and go to Comic-Con together. It's gonna be amazing."
It will be amazing, that is for sure. And we will finally get to hear more on James Spader as Ultron, from the man playing him!
Plus, it is always a delight to hear from the brilliant man behind the camera, Joss Whedon.
Stay with Movie Fanatic, as always, as we will be front and center in San Diego for Comic-Con.
Now, if we could just get the Star Wars: Episode VII cast to share that London-San Diego flight with the cast of Avengers: Age of Ultron... If that happens, we might just explode.