Beverly Hills Cop 4: Axel Foley Going Back to Michigan!
by Joel D Amos at . Updated at . Comments
With a single press release from the Michigan Film Office, we now know what to expect from Beverly Hills Cop 4. Eddie Murphy is returning to the role of Axel Foley, which he originated in 1984, and the story finds his cop leaving his swanky life as a Beverly Hills Cop to go back to Detroit.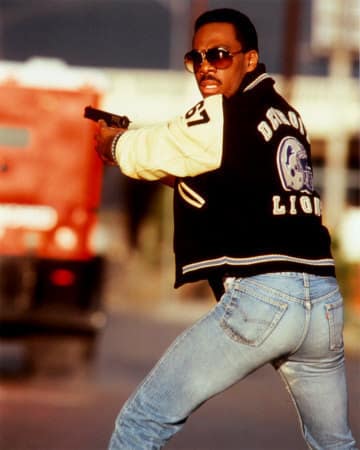 Here's the press release from Margaret O'Reilly, director of the state's film office.
"We are excited to welcome Axel Foley and the 'Beverly Hills Cop' franchise back to Michigan. This project will highlight locations throughout metro Detroit that speak to the city's heritage while making significant investments in the community by hiring Michigan workers and local businesses."
According to O'Reilly, the production will employ 352 Michigan workers to bring the fourth film in the Beverly Hills Cop franchise to life.
So, it won't be a Beverly Hills set for Beverly Hills Cop 4? Nope, and here's why.
Foley will head back to Detroit after decades as a Beverly Hills detective to solve a case that has him going face-to-face with old enemies and a fresh set of rules that have come over what has become one of America's most dangerous cities.
Watch Beverly Hills Cop online and see how the Foley film saga got started!